Merry "SITSmas"
For those of you who have no idea what I'm talking about
get with the program and go check out
SITS
.
It's a wonderful network of woman bloggers
that spread Blog love by leaving comments.
I've discovered some amazing ladies through SITS.
Anyhoo...today we are celebrating "SITSMas"
and there are prizes involved.
I want those prizes!
So...Merry SITSmas and a happy new year.
My tree topper wanted to wish you a Merry Christmas too.
I just love this girl, we found her at an old fashioned Five and Dime
and simply couldn't leave her behind.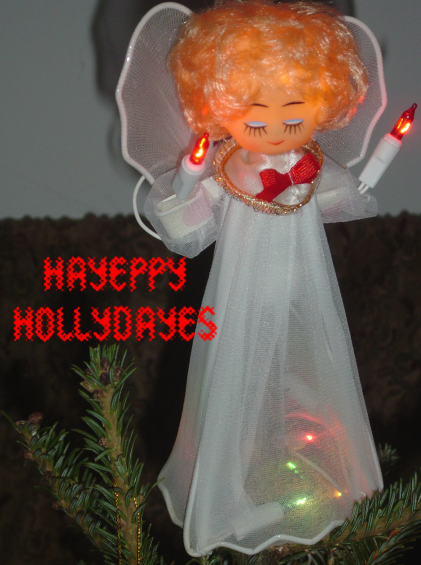 I think that she looks like Phyllis Diller after one too many Martinis.
Hence the drunken Christmas wish.
Well, we've gone this far together. I may as well show you my fantastic Christmas tree.

Now you just have to see my fancy mantel.
My house looks like a glitter bomb hit it.
I hope that yours does too.