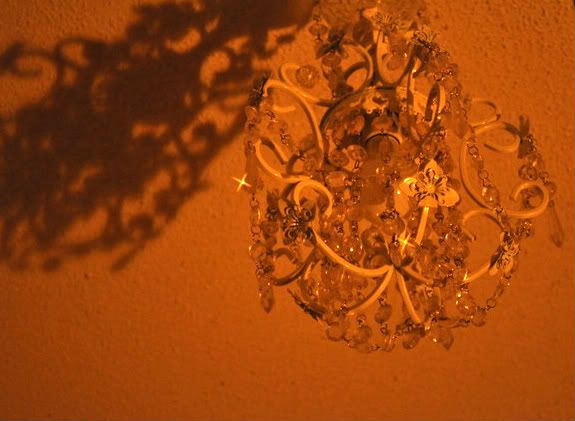 My glittery chandelier
that hangs in the nursery and twinkles
in the glow of a night light.
It is a beacon of femininity in my house
that is full of boys.



I love this chandelier so much that I once
wrote a
love letter
to it.
Please scroll down to play Freakshow Friday.