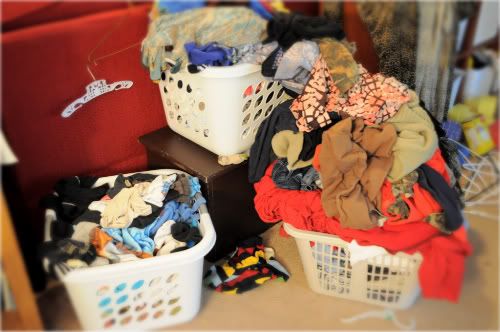 Last week I had a tummy bug. I moaned on the couch for 4 days while my children literally sat on my head. It was outstanding, let me tell you. I didn't even look at the laundry room except to throw dirty clothes on top of clothes all last week. The pile was HUGE and I think that I heard it laugh at me twice when I walked by. My sweet husband washed all of it this weekend but left the folding for me.
Here is what is sitting in my living room this morning. In the battle between me and the laundry, I think that it's safe to say that the laundry has won.
If you listen closely, you might hear a battle cry. Oh wait...that's me crying. Anyone wanna come over and help me fold all of this?
Please scroll down to see this week's winner of Freakshow Friday.