So, the assignment this week for You Capture
gave us choice between
hand, green,
or
chair.
I chose
chair
, well really, I guess that I chose
bench
.
When I was a little girl, my parents owned this beautiful bench
that they bought at an auction.
They set it up in our entryway and it was so awesome for pretend play.
It was a school bus, a canoe, a spaceship, and a covered wagon.
When I became an adult, my parents handed it down to me.
Now it sits in my dining room.
(This is the last time I am going to mention my dining room, I swear)
I love to look over and remember the fun times
that I had as a child on that wonderful antique bench.

Mostly what I love about it is the...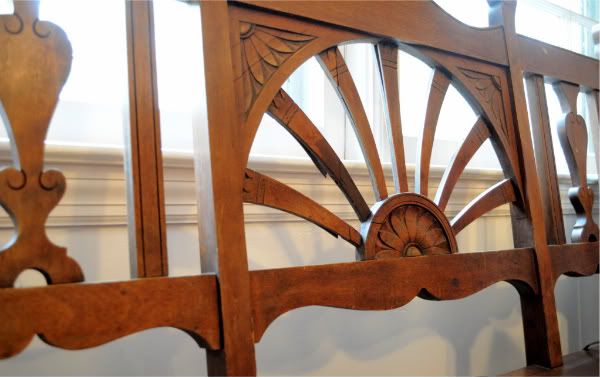 Hey, guess what?
Much More Than Mommy
is featuring little ol' me today.
You can read all about me
bragging on my kick ass husband
here
!
Thanks to Much More Than Mommy
for giving me the oppurtunity to think about why I love my man.