The assignment this week over at You Capture was
Play.
A favorite cure for boredom over here
is for Griffin to transform the bathroom into a chemistry lab.
We have food coloring, powder, bubble baths, cups and spoons in all sizes.
I simply fill up the sink and let him do "science experiments".
It keeps him busy for at least half an hour at a time.
As I walked past the restroom to put away some laundry
I heard him playing in a sink full of red water.
He laughed manically and cackled...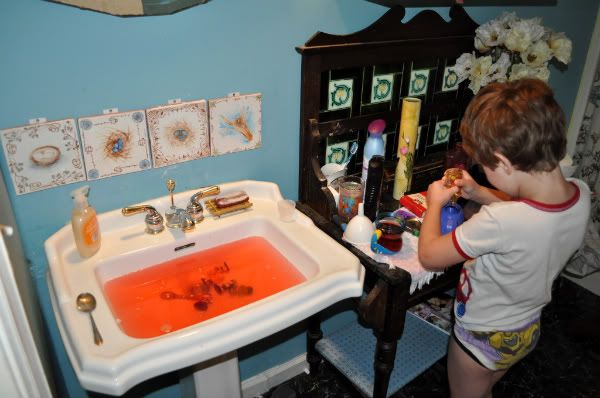 "I'm a dark scientist."