I come from a long line of fishermen,
and women who fish as well.
My mom, dad, grandparents, and brother
have spent many days on the water.
Even though I'm not the fishing type,
the family history still moves me
somehow
.
So, when Griffin said that he wanted
to go fishing with his Poppy
we all felt a burst of pride.
On Labor day we all packed up
and headed to the "big pond"
so he could dip a pole in the water.
It was a big deal.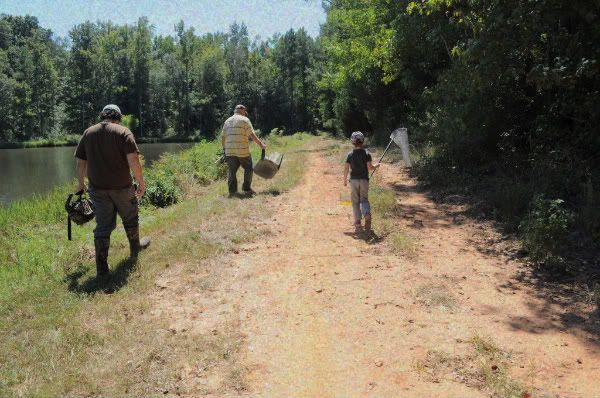 There was a hunt for grasshoppers
,
a quick lesson
from one generation to the next,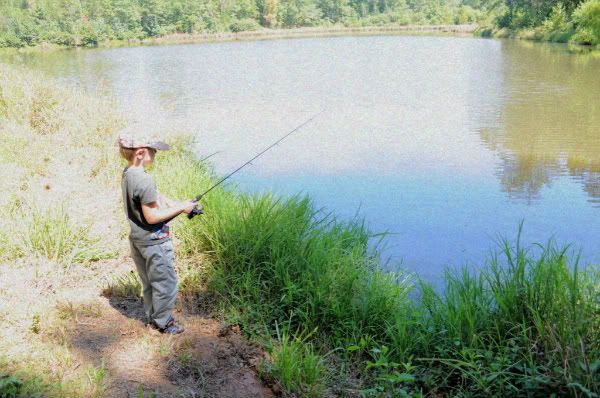 and a new fisherman was born.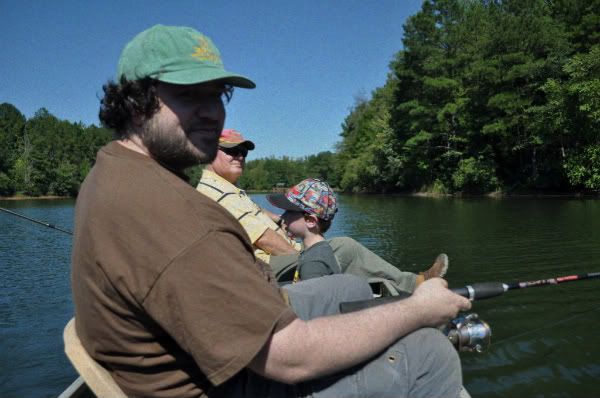 We hopped in the boat in search of Griffin's first fish.
I sat on the front of the boat beneath a big floppy hat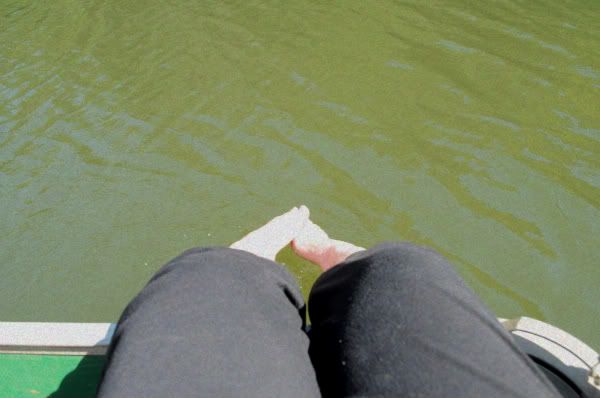 and quietly (as to not disturb the fish)
dipped my toes in the water as we waited and waited.

The fish weren't biting and Griffin announced
"I am not going to give up."
He held that fishing pole with hopeful hands.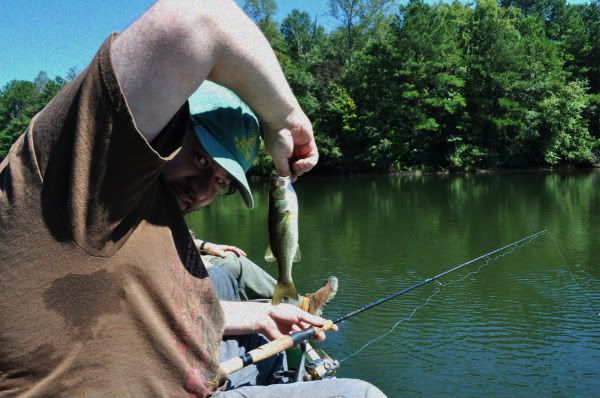 Finally, Roger caught a tiny fish.
Griffin became even more determined
and begged to go around the pond a few more times
.

"My fish is out there"

he would say as he reeled
in empty hook after hook.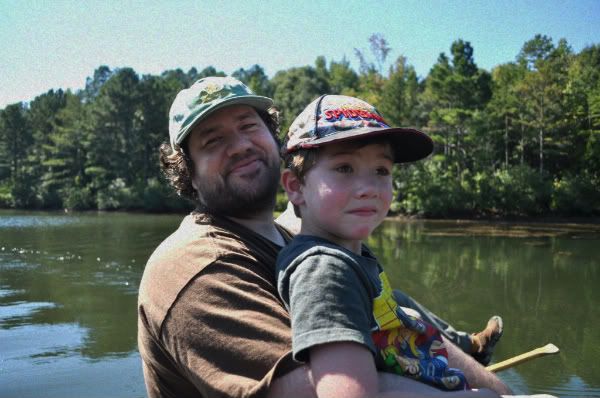 When it was time to go,
he cried because he wanted to try again.
I think that he would have stayed out there all night.

They are going back this Saturday.
Griffin has a score to settle with the pond.