In our continuing quest to do cheap or free activities on the weekends, we found ourselves at a Fall Festival on a perfect sunny day! I just love a good old fashioned festival, even if it's crowded and the petting zoo stinks to high heaven.
You won't find my kids over there petting a mangy little chicken, no way.
Highlights of our adventure included...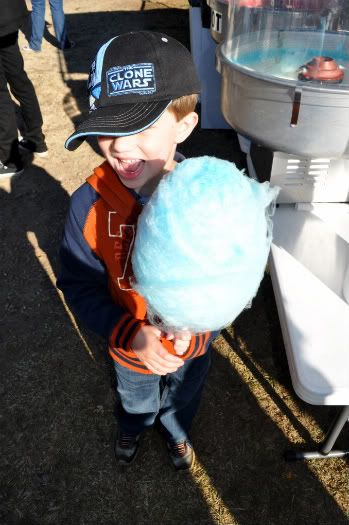 Griffin eating cotton candy that was bigger than his head.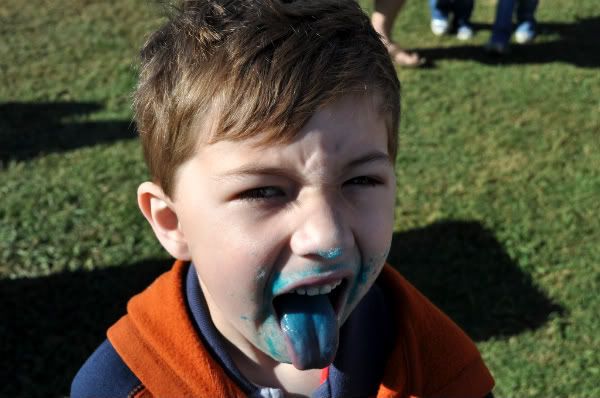 He was then sticky and blue the rest of the morning, awesome!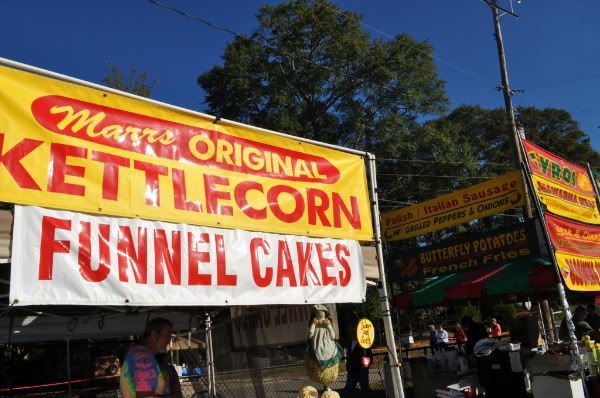 The food area that offered every unhealthy food
that your clogged heart could desire.
I opted for a home made fried peach pie
which will not be seen here
because I inhaled it in two seconds flat.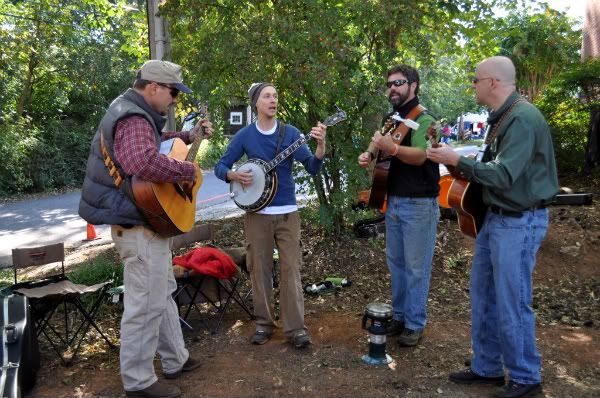 There was some toe tappin' bluegrass.
My dear friend's husband was picking away at the banjo
so we stopped to be social and enjoy the music.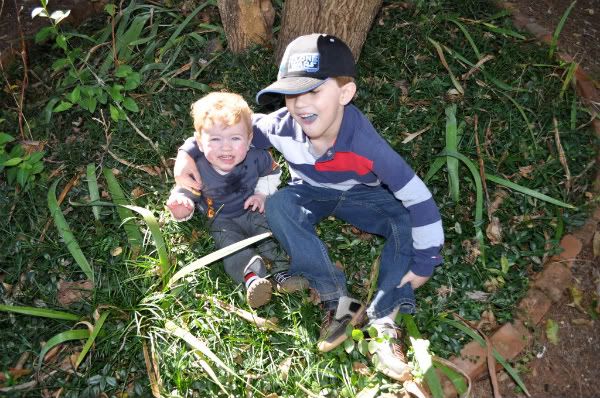 I'll be honest with you,

the boys threw themselves down on the grass
in a sugar induced fit

and growled at innocent people walking by

while my Mom and I enjoyed the music.
Koen looks like he is in pain in this photo

but that is just him being a tiger.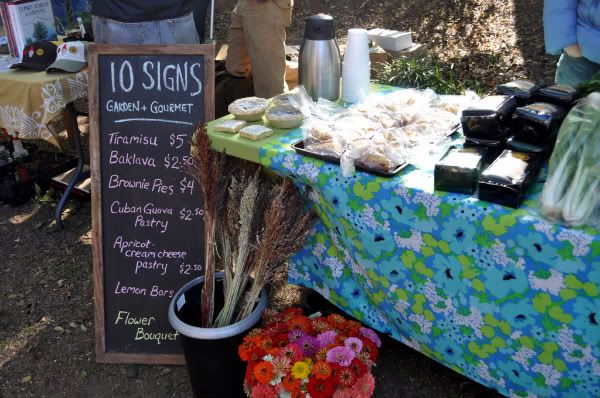 There was also a Farmer's Market full of wholesome treats
and for a moment, I regretted my decision to eat that fried pie as I longed for a Cuban Guava Pastry or a Lemon Bar.
So, I stopped to photograph it instead.

There were all sorts of handmade goodies to buy.
We spent some time destroying this display of wooden cars
and then putting them back over and over
while I fussed at my boys and
must have sounded like an angry hen.

In the end, we purchased a pull horse and a race car
.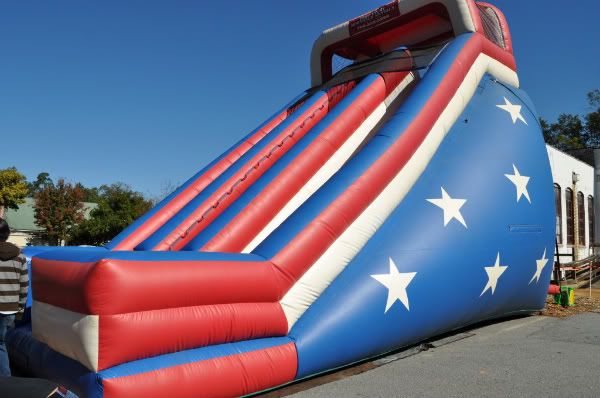 T

hen, there was this monster slide
that would have made even Evil Knievel's mom squirm.
Griffin threw himself down it over and over and over
as Koen
yelled at me because he was too little to go on it
and he desperately

wanted a turn.



So, I would say that we had a fun time.
Even though when we left
I had a nasty sugar high and my nerves were shot.

Fall Festivals are worth every insane moment.