The assignment at You Capture was
Serene.
I happened upon a butterfly this week
that was the calmest winged insect that I have ever seen.
She looped around daintily and then fluttered onto
my sweet Miss Huff's Lantana.
She perched and seemed to sigh as her wings folded back.
Then, she just sat there and looked at me,
I swear, this butterfly looked me right in the eyes.
We communicated and she told me to fold my wings more often.
Truly, I know that she was sent to give me a message from God.
"Smell the flowers." she told me with her antenna.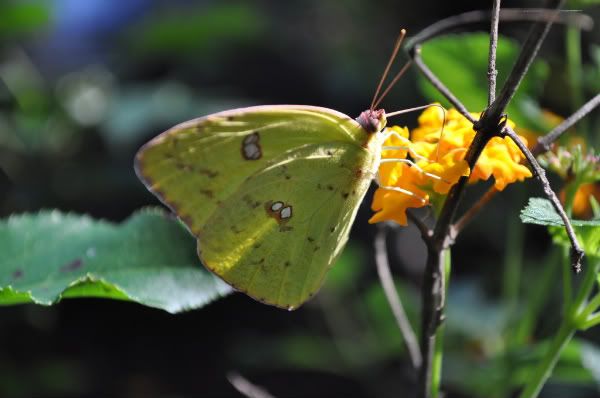 This butterfly was trying to teach me to be more serene.