We have 3 separate Christmas celebrations each year.
It's a whirlwind of
family
,
food,
presents,
and fun.

Christmas #1 is on Christmas Eve over at my parents' house
and it's always so sweet and wonderful.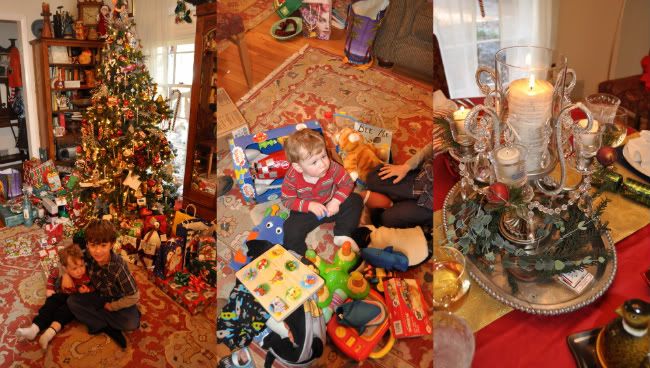 My mom made a yummy fig appetizer that was decadent.
I popped those in my mouth non stop
while the boys rolled around in toys and Christmas paraphernalia.
Christmas #2 is at our home

.
Here is a before and after shot of our Christmas tree.
I have no photos of the presents being opened
because I was busy helping Koen open his
but trust me, it was spectacular.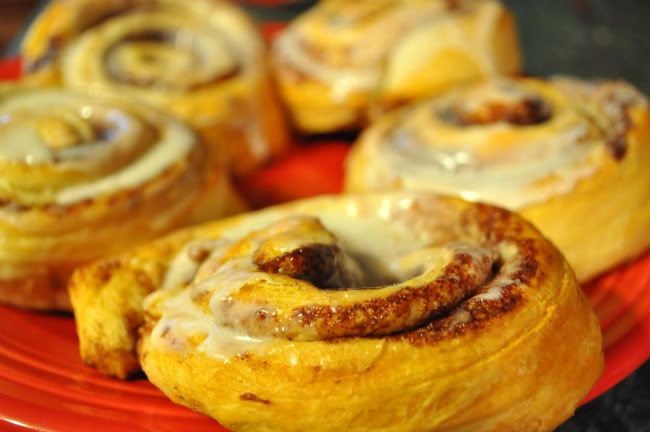 Almost as spectacular as the cinnamon rolls
that I made for breakfast.
Christmas #3 is at my Mother-in-law's house.
She always has the most beautiful decorations set up.
Did I mention that there were cookies galore?
Okay, I'll admit it, Koen ate cookies for lunch
and walked around with cookie crumbs
and a grin on his face the entire time.
I might have had one or ten cookies myself.

We had an amazing Christmas and
I hope that you had a wonderful holiday too.