I'm realizing that my days around here seem to run together.
Ordinary moments unfold around me daily
and I need to stop and relish in them.
One day, my boys will be out living life
and I will miss these everyday experiences.
So, I am taking the time to document
the simple moments that pass between us.
I'm calling this little collection of memories...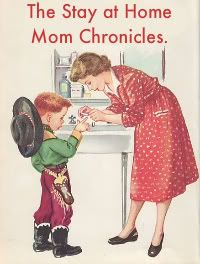 Some of the best conversations that I've had with Griffin
have been when he is settling down at bedtime.
For some reason, when he is tired
his little mind just opens up.
I love to curl up next to him
and before we tell bed time stories
he'll say
"Watcha' want to talk about?"
Then, we have grand conversations.
I adore the sleepy halo of thoughts that surround
his messy hair.
This ritual is starting to happen with Koen too.
I suppose that the snuggling lends itself to sweet bedtime talks.
Although, ours are much different being that he is 22 months old.
The other night, as he was relaxing in my arms
and we rocked dreamily,
his little hand patted my arm as he quietly whispered...
"Nice, mama, happy."
The he held up his palm and announced
"Hi five."
We slapped a high five
and then he settled down and fell asleep.

I will always cherish the
sleepy conversations that I have with my boys.