Despite the fact we did not dance on the rooftops in Paris,
Roger and I did get to steal a moment away last weekend,
just the two of us, to celebrate an early Valentine's Day.
We went to a lovely wine and cheese bar
that is pretty fancy for our little college town.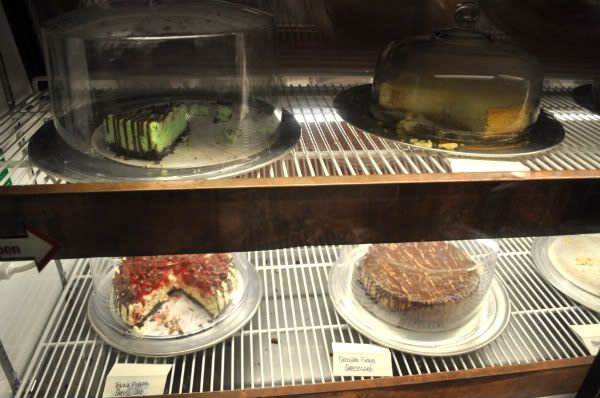 There was cheesecake and not cheese involved this time, though.

Pistachio Cheesecake, to be exact, and maybe
a little white wine.

I might have gotten a little tipsy
in the glow of the candlelight.

We might have played footsie under the table.
There is the best quote painted in a mural
over the loo that I have to share with you...
it always captivates me and brings on a grin
when I go in there to powder my nose...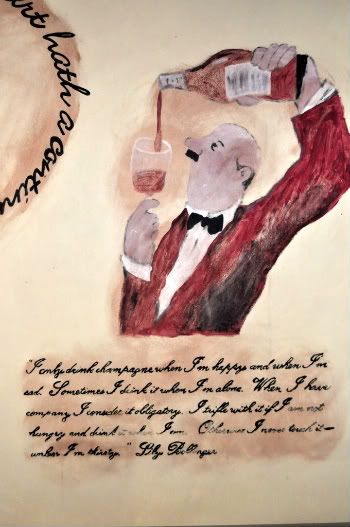 "I only drink champagne when I'm happy, and when I'm sad.
Sometimes I drink it when I'm alone.
When I have company, I consider it obligatory.
I trifle with it if I am not hungry and drink it when I am.
Otherwise I never touch it - unless I'm thirsty."
~Lilly Bollinger