The thrill of an Easter Egg hunt.
One aspect that I love about motherhood
is watching my children experience
things that I loved as a child.
Some things stay constant in this ever changing world
and that is how the hunt unfolds.
It makes me happy that I can count on the fact that
it still happens the same way, every single time.
The children line up with baskets in hand.
The little girls wear bright
pastel dresses and Mary Jane shoes.
Everyone looks so sweet and fancy
as the tension builds.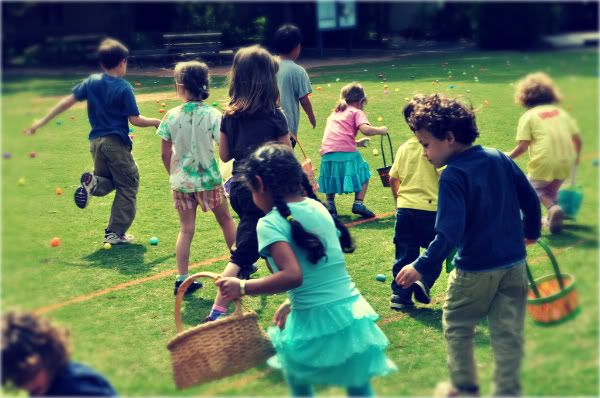 Someone shouts
"Ready, Set, Go!"
and it's unbridled chaos.
Children dart in every direction
and there is squealing and laughter.
Sometimes people get an elbow to the gut,
it's all part of the hunt.

When all the eggs are found,
they are lined up and sorted.
Then the real fun begins...
hogging out on chocolate bunnies and jellybeans.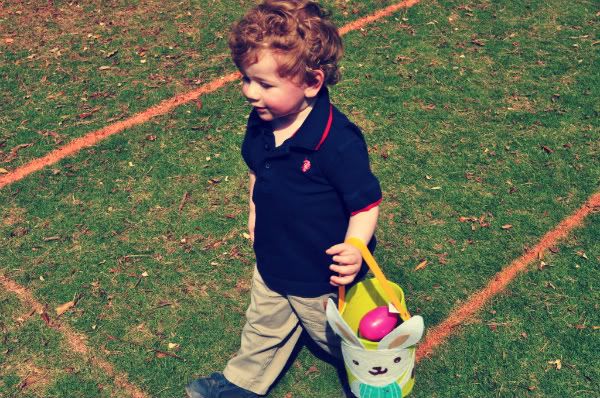 I just love Easter
and watching my children enjoy celebrating
the holiday with rosy cheeks and a head full of sugary delights!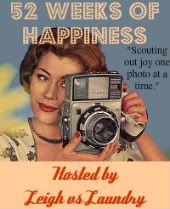 Want to join me in my quest
to scout out happiness for a whole year?
Simply post a photo of something that
makes you wildly happy and tell us all about it.
Then, steal my button and include it in your post.
Don't forget to link up to Mr. Linky.