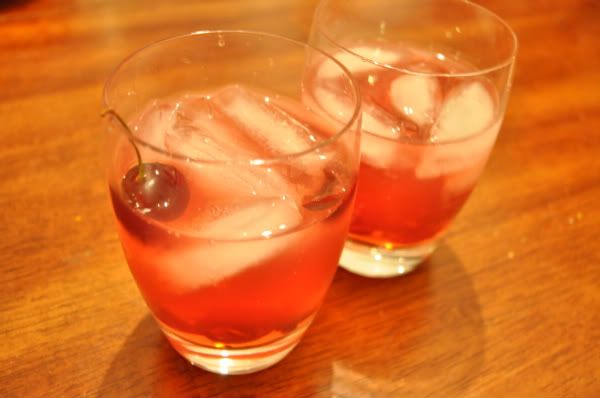 To Drink
:
The Princess Cocktail
2 oz lemon vodka
1 splash 7-Up® soda
1 splash cranberry juice
1 splash sweet and sour mix
Shake ingredients in a cocktail shaker with ice. Strain into glass.
The Menu
:
Honey Drizzled Cherry, Goat Cheese and Pistachio Crostini
4 ounces goat cheese, softened
1/2 teaspoon grated fresh orange rind
1/4 teaspoon salt
1/4 teaspoon freshly ground pepper
12 diagonally cut French bread bagette slices, toasted
1 cup fresh pitted cherries
1/4 cup pistachios
2 tablespoons honey

Combine the first 4 ingredients in a small bowl. Spread goat cheese mixture evenly on one side of each slice. Top evenly with pistachios and honey. Drizzle evenly with honey.


A classic fairy tale, with swordplay, giants, an evil prince, a beautiful princess, and yes, some kissing (as read by a kindly grandfather).
This is THE perfect date night movie. When I first saw it in seventh grade, I remember wishing that I could watch it with a boyfriend. It would be a few years before I even had a real boyfriend but it made it even sweeter to watch it with my husband. We each new almost every single line to the movie and had so much fun saying the script with the actors. At one point, as Roger left the room to refill his glass, I asked him if he would mind filling mine up to. His response was "As you wish." My heart swooned.