We recently took the boys on an adventure to

the
Interactive Neighborhood for Kids Museum
.
It's just a little jaunt away but so worth the hour drive.
It has officially been added to the places we love.
It offers tons of imaginary play for little ones.
with hands on exhibits that encourage kids to role play.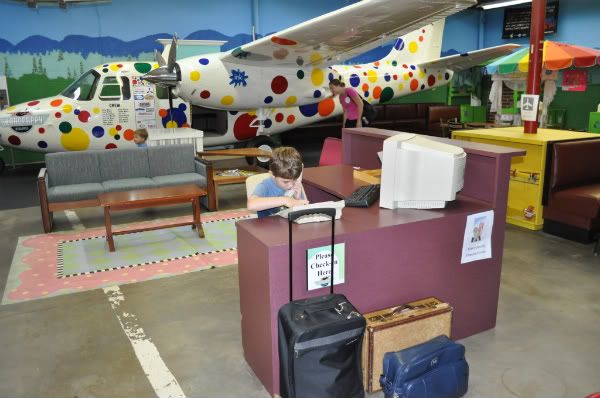 Griffin ran the baggage claim area
in front of Grandpappy Airlines
and was very busy making phone calls.
I guess that maybe a lot of pretend people
had lost their pretend luggage that morning.

Koen had his own Titanic moment
and was the king of the world for a brief second.
He also had a nasty run in with
a posse of mean mosquitoes
the day before so please excuse
his red bumpy conditions.
Who gets bit on the forehead by a mosquito...
my kid, that's who.

The 50's Diner was awesome.
The jukebox was playing the theme song to Grease
while the boys worked hard to
prepare a very yummy imaginary meal.
I got to kick back and boss them around
in the kitchen for a bit.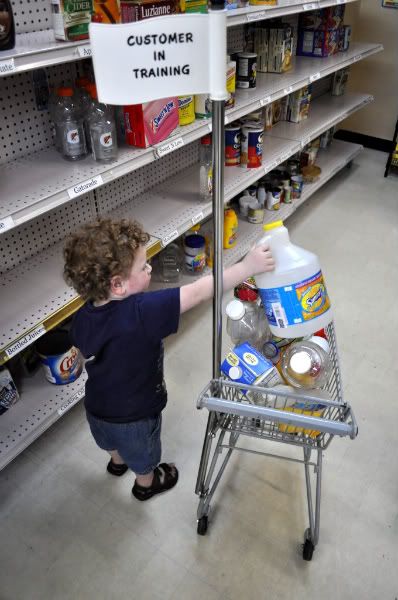 Oh and the pretend grocery store
was like heaven to little Koen.
He was very focused and very serious
about his shopping experience.
We had such a great time.
Anybody wanna go on a day trip with us soon?
I bet that our group of kids
would totally run the neighborhood.