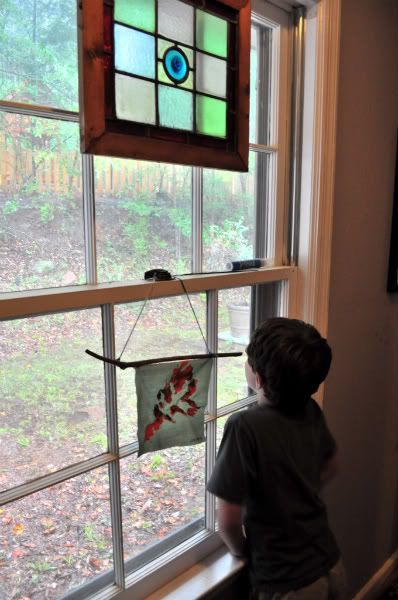 Our rainy day routine.

It starts when Griffin nervously

looks out the window

and comments on the dark clouds looming overhead.
He is like a little anxious weatherman.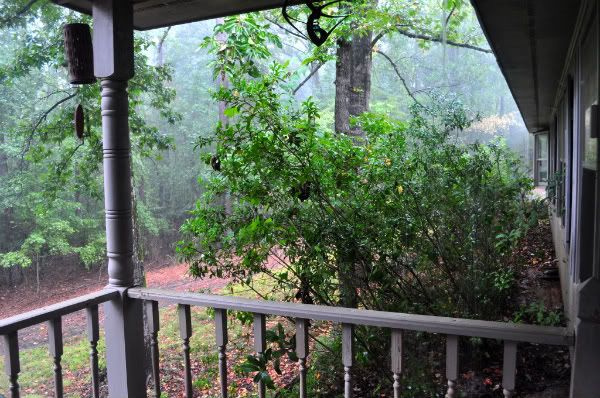 As the rain starts to fall,
we force our children to sit on the porch with us
to enjoy the smell and sounds of a rain shower.

They reluctantly face their fears as
we all watch the weather unfold
and they eat popsicles.

I offered them this treat during one scary storm
and now they always request one
as they try so hard to act brave
and watch the rain fall in our yard.

I love it that they now associate stormy
days with something sweet.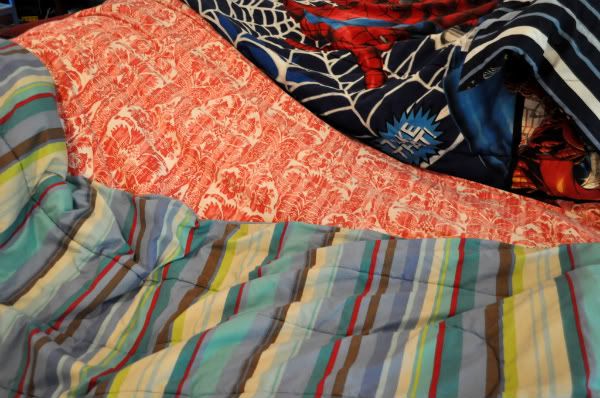 Inevitably, if thunder and lightning appear

they run inside and beg us to make a fort for safety.

We did this on a whim
in an effort to comfort them
that same scary storm.
Now they request it every single time

that a storm passes through.


We all run around the house
to gather blankets

and construct a safe place
to hide from the thunder.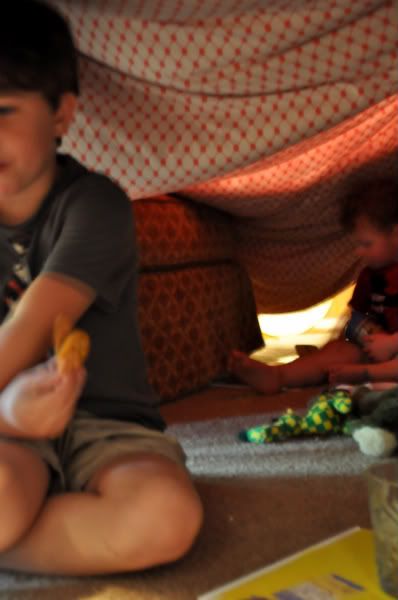 The boys climb in with their
most treasured lovies.

They have a picnic in their fort
while trying to ignore the wooshing wind
and clapping of thunder outside our home.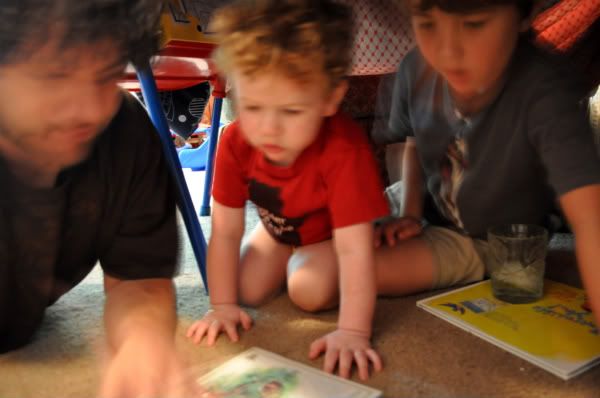 They feel safe as we gather books

and have story time

until the dark cloud passes over.
I just love this little ritual

that unfolded one stormy day.

I love that they can count on the same events

happening every single time.


I love that we have found a way to comfort them
when the lightening cracks
and the thunder booms.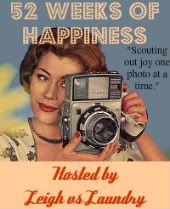 Want to join me in my quest
to scout out happiness for a whole year?
Simply post a photo of something that
makes you wildly happy and tell us all about it.
Then, steal my button and include it in your post.
Don't forget to link up to Mr. Linky.