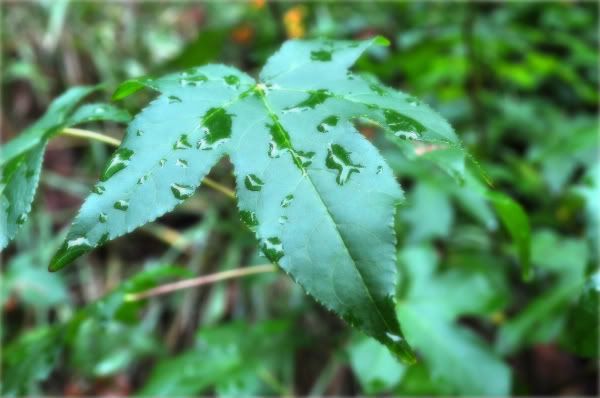 Yesterday I woke up sad.
It wasn't any one thing bringing me down.
My bones were tired
from being up with a sick baby all night.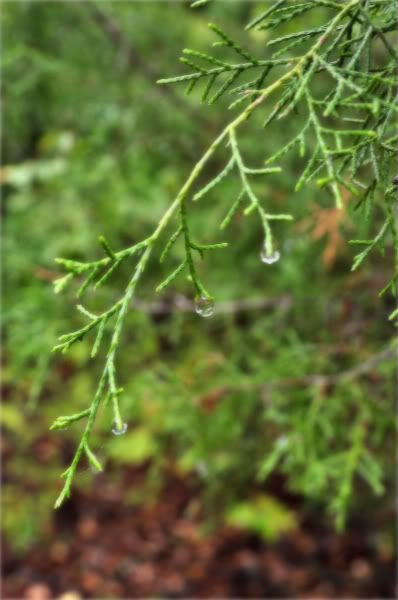 The sound of rain pitter pattered
on the roof as I pulled myself out of bed.
Somehow, it comforted me.


As the day unfolded, it just got worse.
Exhaustion led to frustration
and before I knew it, I was a mess.


I wandered outside as a light rain fell.
The trees were covered in raindrops
that made it look like the trees were crying.

It was so serene and I felt kindred
to all the sad leaves and sticks.