A trip to the Pumpkin Patch.

We took the kids to an old fashioned pumpkin patch.


It was magical as

the weather was beautiful and sunny.

This place had everything a kid could want

to celebrate the fall season.


It was all so homespun and sweet.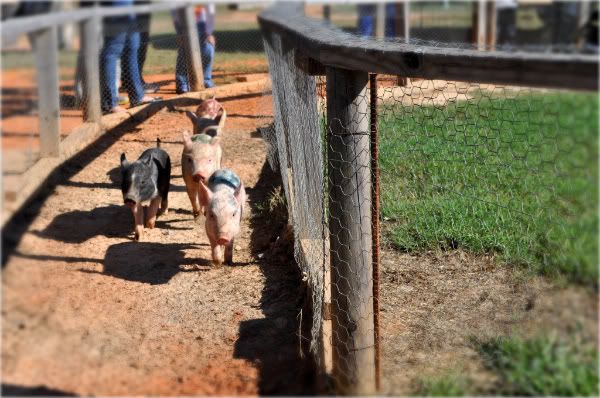 There were pig races.
I was cheering for a pig named
"Kevin Bacon".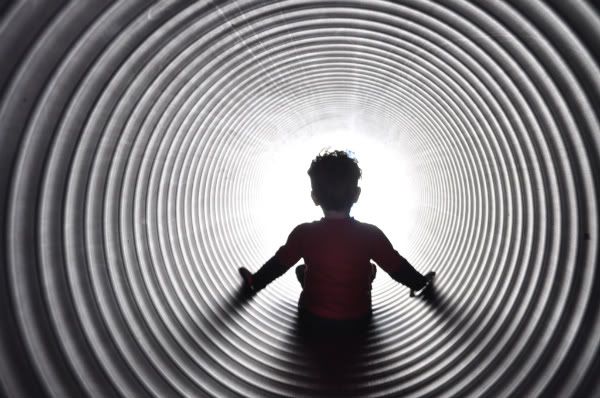 The kids LOVED the Big slides
made out of corrugated tubes

and slid down
them
over

and
over

and

over

again.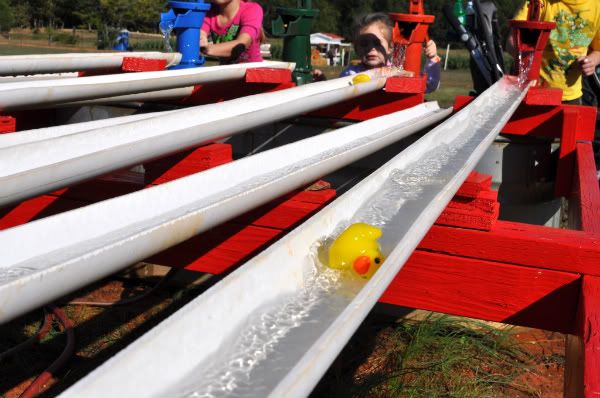 There were rubber ducky races

fueled by hand water pumps.

Sometimes the most simple things

can be the most fun.
The huge PVC slide

that led the way to the corn maze
was so much fun.


My little one jumped right on

and slid down.


Even the teenager supervising the slide

commented on what a fearless

little guy he was.


I was so proud.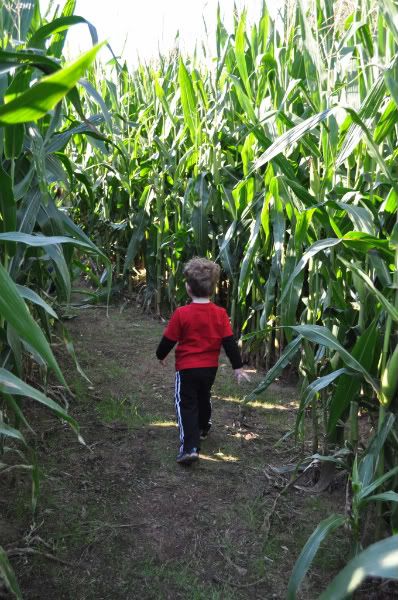 We ran through corn maze

and somehow Griffin ran ahead of us.


Roger took off to find him

and then Koen chased Roger.

I chased Koen

and we all shouted for each other

over the corn.


It was a whirlwind until

we happily met at the end

and gave each other big hugs.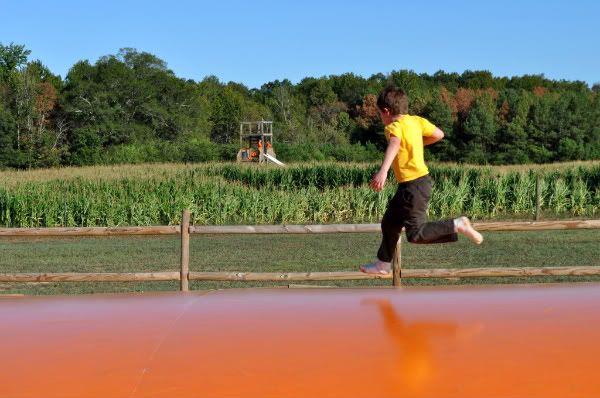 Griffin loved the bouncy pillow the best.

I made the mistake of getting on

and was exhausted after 2 minutes.


It wasn't pretty.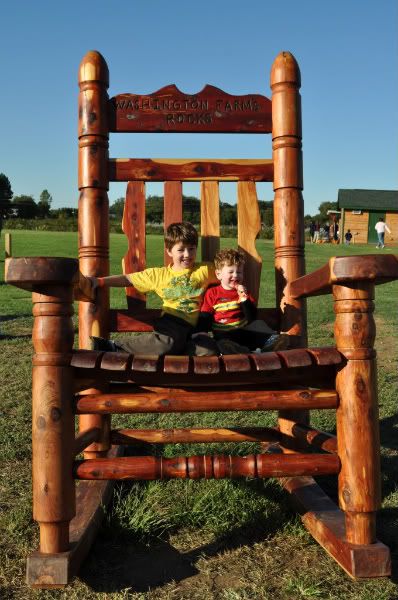 I think that we've found

a new family tradition.
It was all the stuff

that childhood memories

are made of.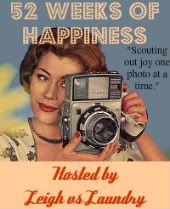 Want to join me in my quest
to scout out happiness for a whole year?
Simply post a photo of something that
makes you wildly happy and tell us all about it.
Then, steal my button and include it in your post.
Don't forget to link up to Mr. Linky.