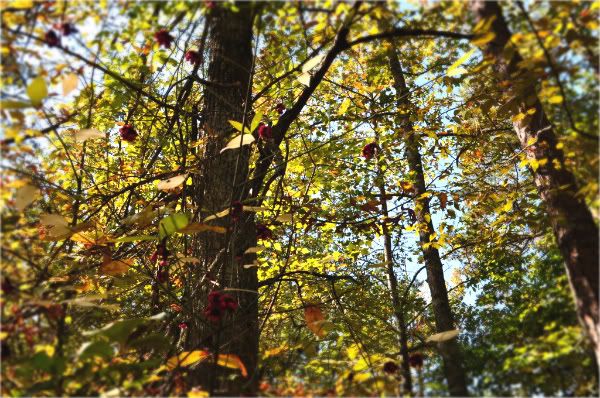 Discovering that I have a rare
heritage plant growing in my yard.

I was unsuspectingly admiring the fall leaves
on the trees off the side of my drive way,
when I noticed a bush adorned with red berries.


I looked a little closer and discovered

that I have a Hearts-a-bustin' in my front yard.


This is a heritage plant that my father

has in his garden.


I've admired it so much and always

make it a point to peek

at his Hearts-a-bustin'

whenever I visit their home.


Okay, I'll admit that I have
secretly

actually coveted his exotic and beautiful plant.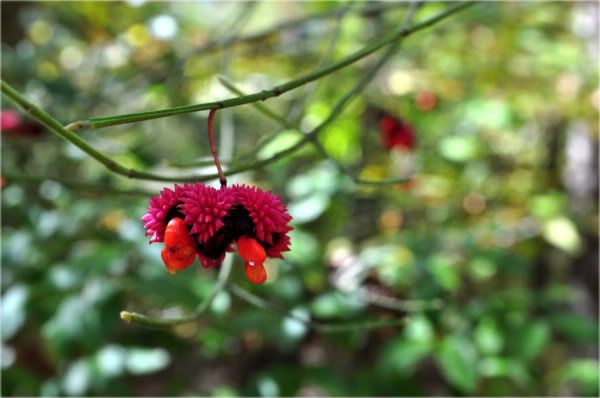 I was beyond excited to discover

that I had my very own flowering bush

growing in my own front yard.


It's been there all along

but I just now noticed it.
How could I have overlooked

such a treasure?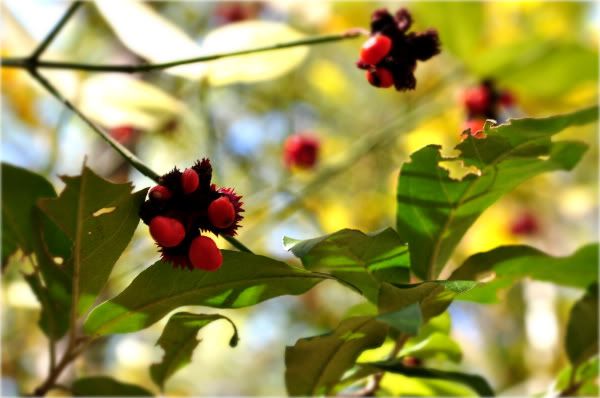 Now I can't shut up about it.

I've mentioned my discovery
to Roger more than once.


"Did I tell you that we have
a Hearts-a-bustin' in our yard?"

I said to him as I cleaned the kitchen the other day.


"Uh, this is the third time you've told me"

he said lovingly.


Maybe I'm a little too excited?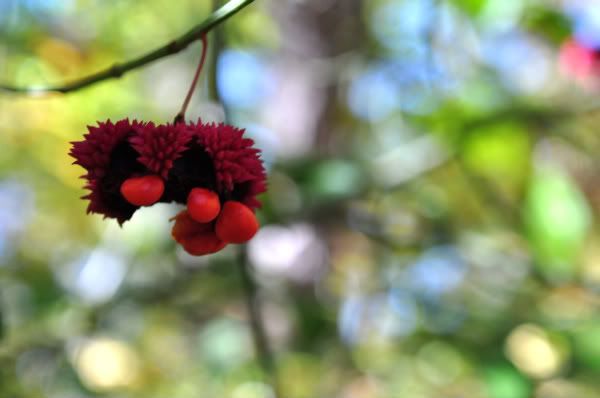 So, I called my father

to share the news.

He marveled and celebrated

this fabulous find with me.


I forced the kids to

stop and admire it...

three times.


I told my mom all about it

and she was impressed.

Now I'm telling you!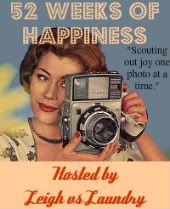 Want to join me in my quest
to scout out happiness for a whole year?
Simply post a photo of something that
makes you wildly happy and tell us all about it.
Then, steal my button and include it in your post.
Don't forget to link up to Mr. Linky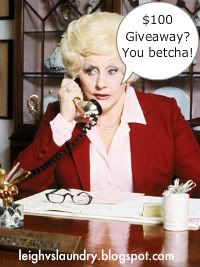 Before you go...
I have to tell you that I am
hosting a giveaway over at my review site.
Click on Mary Kay up there to get the details!