I'm not sure if my fellow mama's out there
feel the same way that I do about their children's toys.
Maybe it's because I get down and play on the ground with them pretty often
because I end up having a relationship with their stuff.

Over the holiday, as we emptied boxes of new toys and games,
I found myself surrounded by all kinds of new games and activities.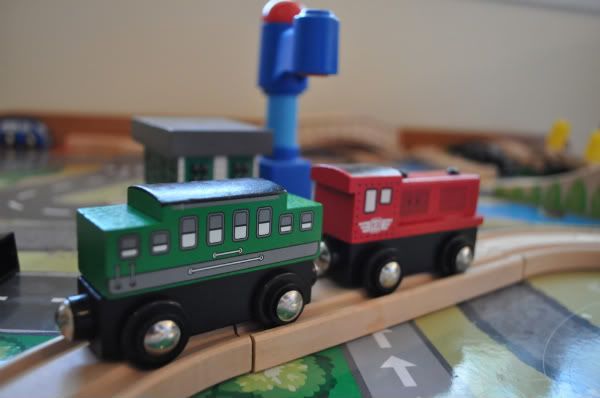 I pushed wooden trains on winding tracks
and then I rebuilt tracks that
were thrown and tossed around the room.

Keeping a train table track intact is tricky with a wild 2 year old.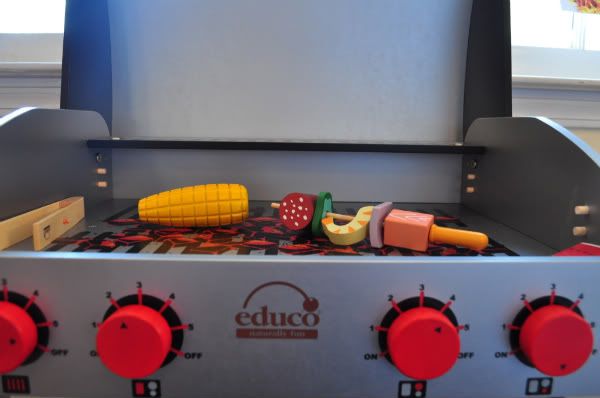 I ate wooden food that was "cooked" on a grill.
My little chef shoved corn on the cob
and Shish Kabobs into my face
and exclaimed "yummy!"

Sometimes we put pretend ketchup on pretend shrimp.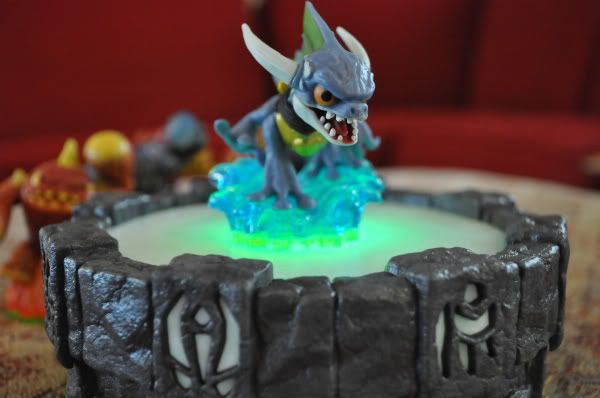 I became a little fire breathing dragon
as I played Skylander for Wii with Grifffin.
I actually enjoy playing Spryro, it's pretty fun
and imaginative.

I get a hundred million gazillion cool points
from Griffin because I play video games with him.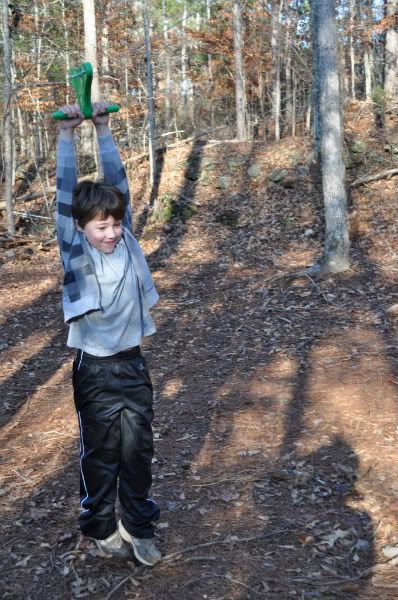 I jumped and cheered as Griffin
built up the nerve to ride on
the new zip line that he got for Christmas.

It took him a bit but
he eventually zipped on by like a pro.