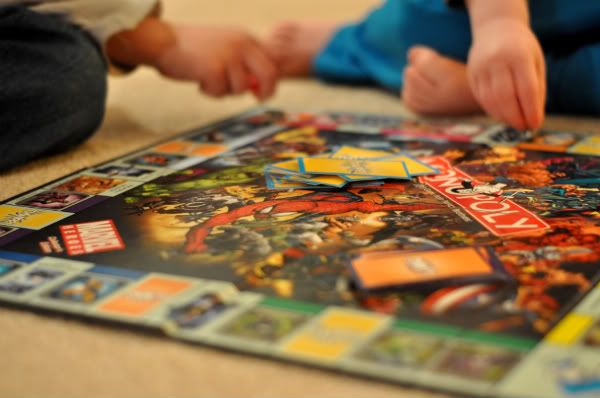 Playing board games with my family makes me happy
I used to love playing games when I was a kid
so it's super fun for me to play with my kids as an adult.
There are so many life lessons
to be learned while playing a game of Monopoly.
We take the time to explain the rules
and hopefully teach sportsmanship in the process.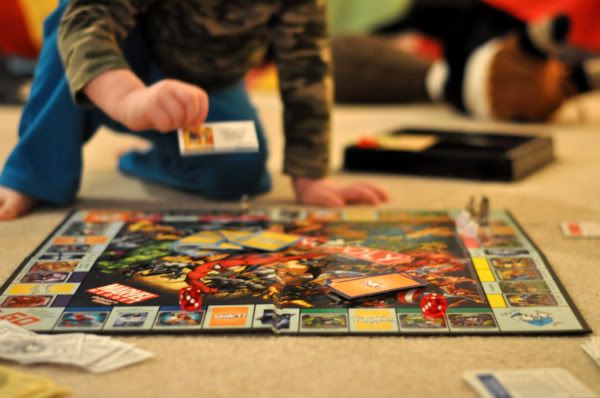 Koen is too young to follow the rules,
so mostly he just rolls the dice
and tries his hardest to wreck the board.
It's even fun to watch an almost 3 year old
navigate his way through a game made for older kids.
So, we learn patience
while he learns self control.
There is a heavy dose of
encouragement to be found as well.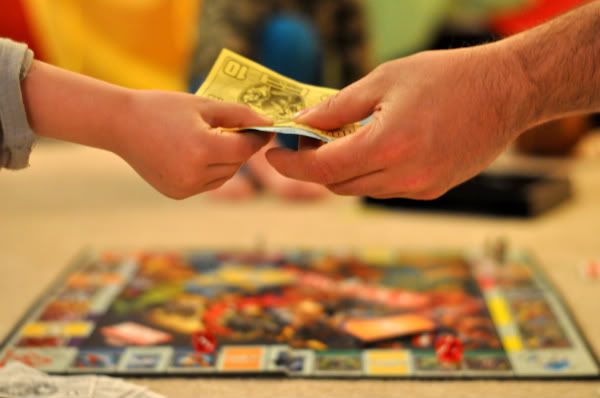 The agony of having to pay the banker
teaches consequences and follow through.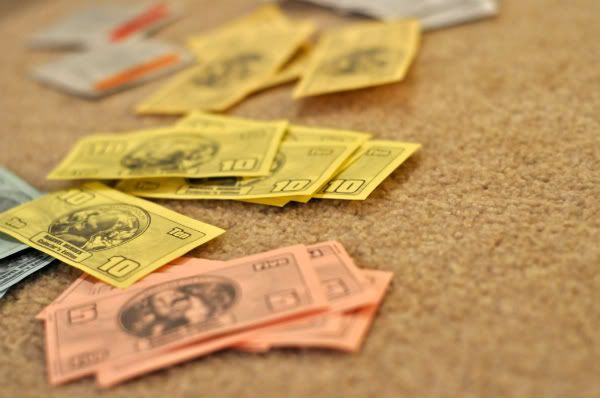 I treasure the time spent
teaching and learning through play.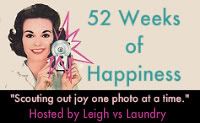 Want to join me in my quest
to scout out happiness for a whole year?
Simply post a photo of something that
makes you wildly happy and tell us all about it.
Then, steal my button and include it in your post.
Don't forget to link up to Mr. Linky.