The other morning the skies were grey
and as I drove down the road feeling glum,
I noticed some flowers starting to blossom on the trees.
It looked like the trees were waking up.
The little white ones looked as if they were yawning
and slowly wiping the sleep from their eyes.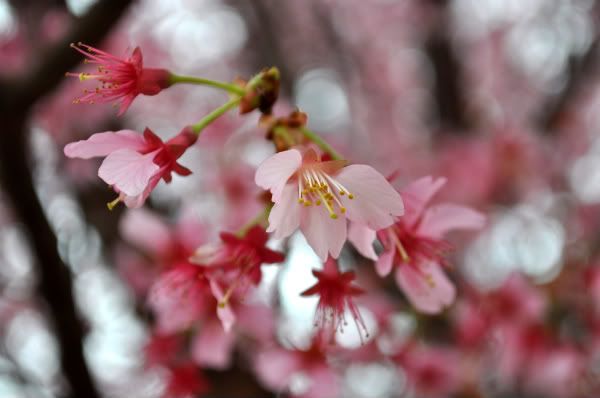 These pink ones looked like they were
batting their eyelashes sleepily.
As if they were focusing on
a brilliant and beautiful light
when they awoke.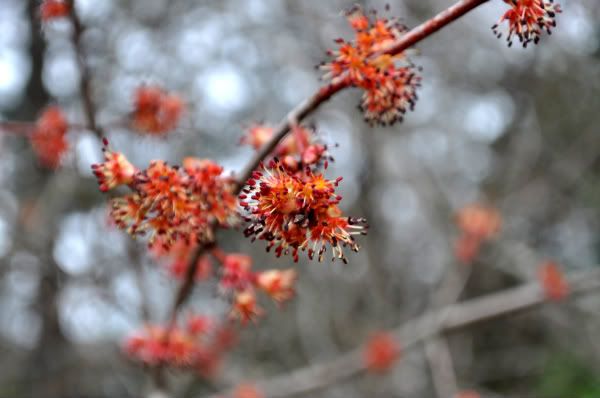 Fiery blooms looked like
they were surprised to see spring.
Like they had jumped out of bed
all of a sudden from a deep sleep.
Little delicate leaves looked like
they were still wrapped up in blankets.
As if they were lingering in bed
and taking their own sweet time to wake up.

The purple flowers looked
like they were stretching their arms
up over their groggy heads.
The world is waking up to Spring.
It made my day a little bit brighter!
Hey, guess what?
I just completed my 52 Weeks of Happiness!
Woo hoo!
Fear not, I am officially addicted
to scouting out joy in my life.
Tune in next tomorrow, where
I will premier
a brand new fancy button
for the next
52 Weeks of Happiness project.

Be sure to tell all of your friends to come and play next Tuesday!