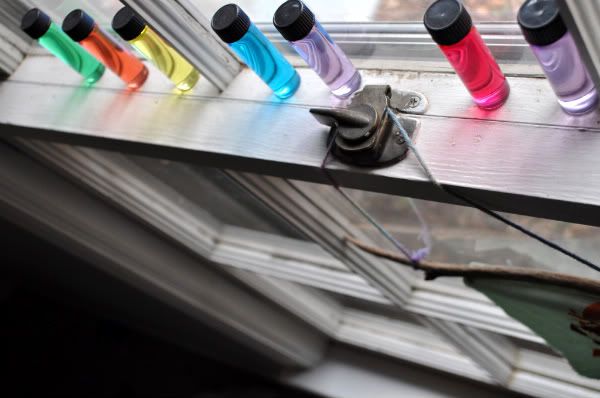 I just love all the little rainbows
that pop up in my home.
One of Griffin's projects he did at school
lines the window in my hallway.

It makes the hallway feel really cheerful

In the morning, there us a huge
rainbow shining on the wall.
As I trudge through with baskets of laundry
it puts a smile on my face.