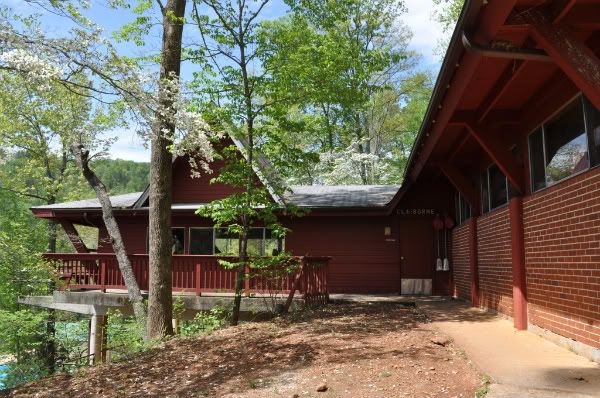 Last week I helped to chaperone Griffin's class
on a 3 day camping trip in the North Georgia Mountains.
It was amazing!
We hiked deep into the woods
and climbed up a rope bridge.
As each child pulled their way
across the swinging ropes,
they looked deeply satisfied.
Like they had done something hard
that they didn't know they could do.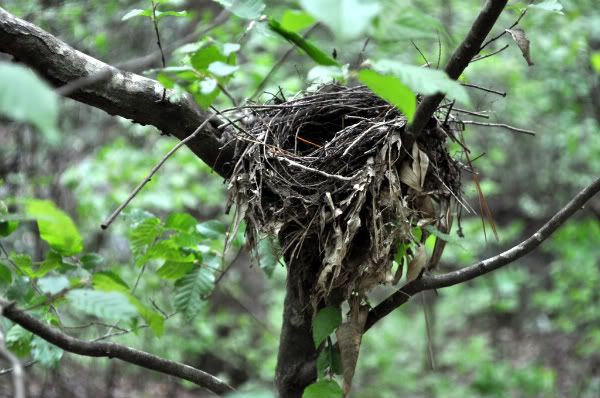 We stopped along the way
to admire all the unexpected beauty
that nature has to offer.
A bird's nest suddenly became a huge discovery.
Everyone had to stop and marvel at it.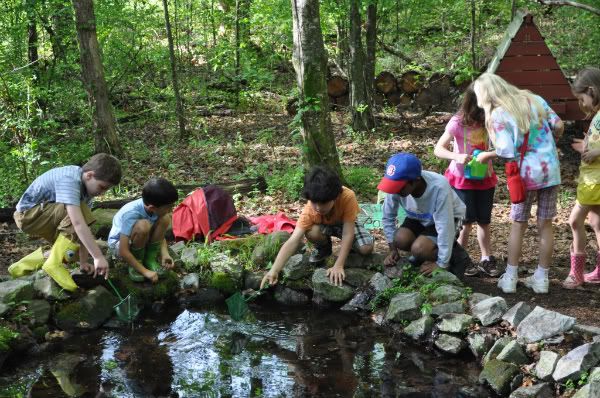 The children explored a frog pond
and tried to catch tadpoles.
An urgency reflected off the water
as they dipped their nets in hopefully
and scooped out tiny tadpoles or a confused snail.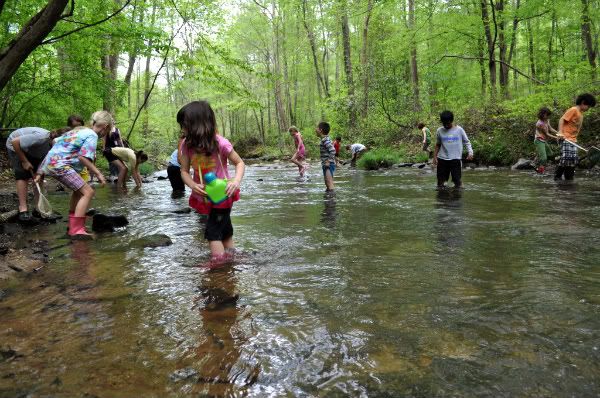 They all climbed into a stream
to pick up rocks and look for little creatures.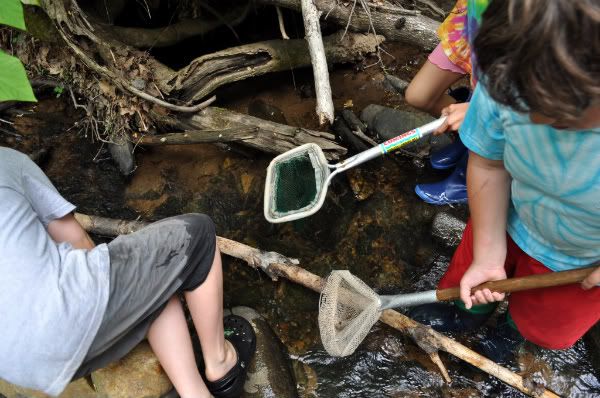 I could tell that they felt like brave explorers
with their nets swooping into the stream,
their curiosity was contagious.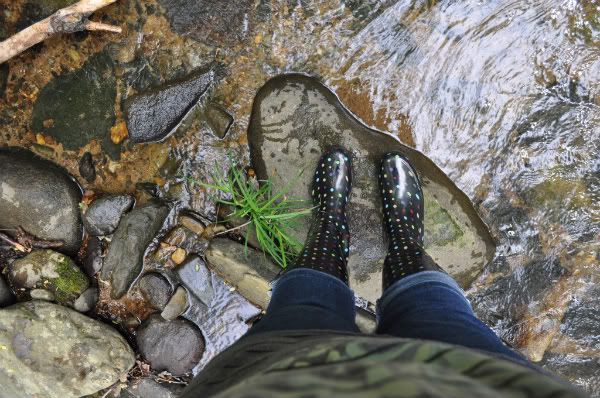 Even I climbed into the water
and felt like a kid again.
Picking up stones and poking around,
hoping to find a mysterious non-vertebrate
creature lurking beneath the water.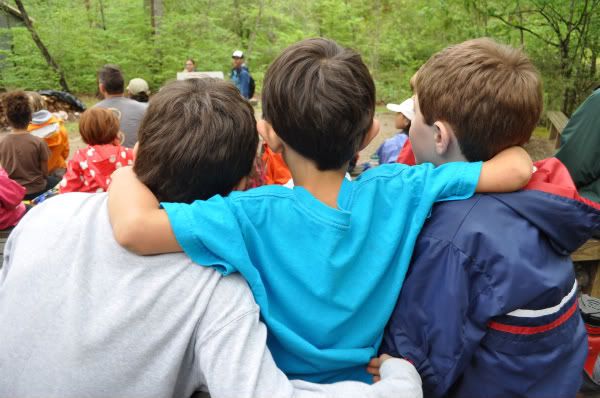 Mostly, I enjoyed watching Griffin
have such a fun time with his friends.
I know that he will forever look back
on this camping trip with a sense of adventure.
He pushed himself in so many ways.
It was honor to experience it right along with him.
I have so much more to tell you about our experience tomorrow...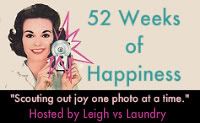 Want to join me in my quest
to scout out happiness for a whole year?
Simply post a photo of something that
makes you wildly happy and tell us all about it.
Then, steal my button and include it in your post.
Don't forget to link up to Mr. Linky.