All my dad wanted for his birthday was
a blog post about his favorite things.
Here they are in no particular order.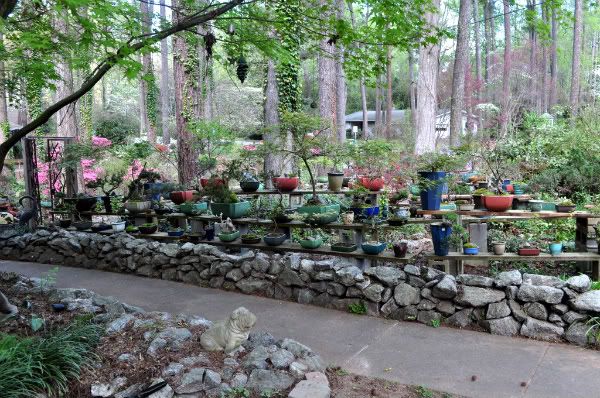 His Bonsai garden.
He can often be found
giving tours of his garden to curious neighbors.
Sometimes, he even gives them their own tree
to take home with them.
Koen's construction toys in the front yard.
That boy loves to dig with a hoe.
My dad doesn't love all the fresh holes in his yard
but let's his grandson tear up the grass anyway.
The bench we gave him as a thank you gift,
that he ran over with his truck,
and then his best friend reconstructed.
Good as new.
His Zoom hats...
for some reason you can't buy these
yet he just finds them.
Zoom is a plastic bait company for fishing
(but he likes Sluggos)
Free money.
He walks up to the corner and wanders
by all of the fast food windows (5 of them)
to scour for change that people drop
and don't get out of their cars to pick up.
He keeps his found loot in this jar
and found $4.00 in 2011.
This is his favorite book.
It was set adrift in the sea of books in 1895
by Henry Van Dyke.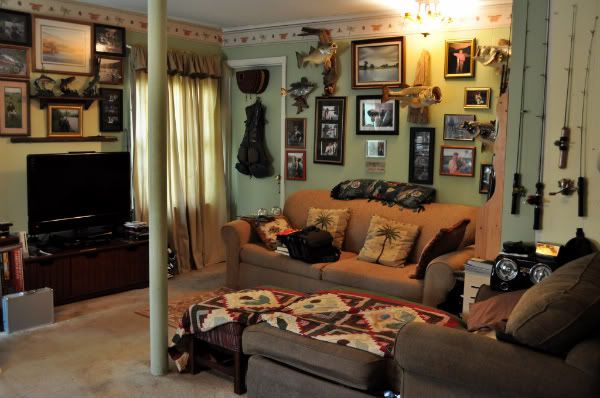 His "man cave".
Banished downstairs, he suffers through life
and it's tribulations.
Poor guy must be miserable.
(Note chaise lounge for napping)
He and my mom taught Griffin to read last summer
and he loves to see the little prodigy reading.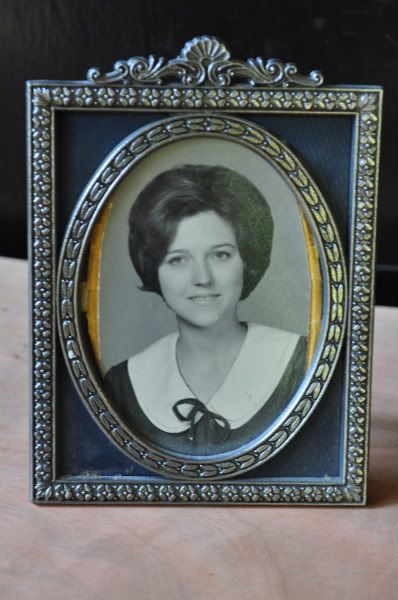 His favorite picture of my mom
when she was 16 and he was 19.
They've been married 44 years.
See, true love does exist!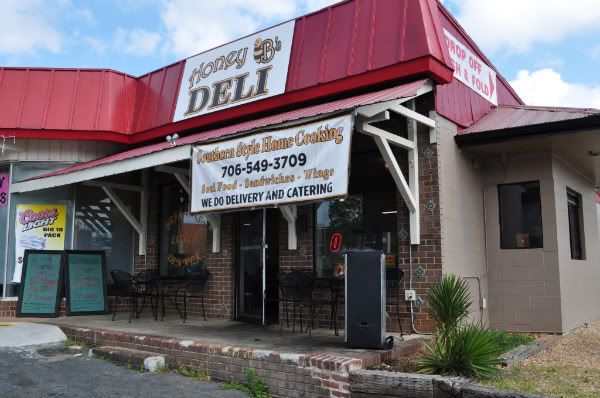 His favorite place to eat is Honey B's Deli.
Yum, yum, yum!
We're going there to celebrate his birthday.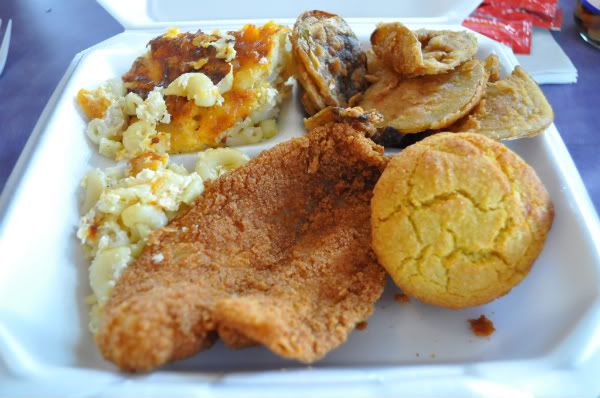 Oh mama!
Slamma jamma!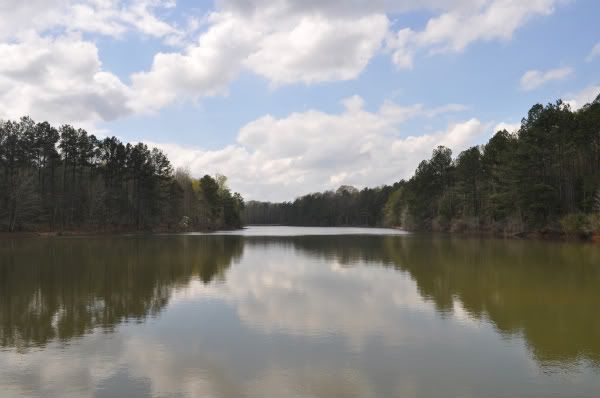 The Big Pond he loves to fish.
He's taken me there several times
as he keeps a little boat he bought at the flea market on site.
Happy Birthday Pops!
You lead a charmed life!
We love you!