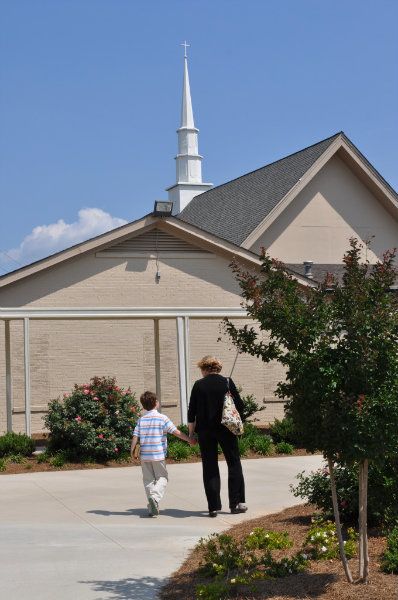 One thing that I've always wanted for my children
was for us to go to church as a family.
I know that this may seem like a
terribly old fashioned notion
but the heart wants what it wants.
So many obstacles have stood in our way,
it seemed like we would never find our way there.
My loving husband was not interested in going to church.
My wonderfully attached children
refused to go to Sunday school without me.
My mama's church that we visited
wouldn't allow me to go in with them.
The few times we tried to take them into the sanctuary with us,
ended in temper tantrums and a quick escape.
I never had a heavy heart about it though,
I just prayed that my family would find our way there.
I never once pressured my husband or my children
about going to church.
I quietly prayed and felt a peace
that I was being heard.
I prayed about it for years.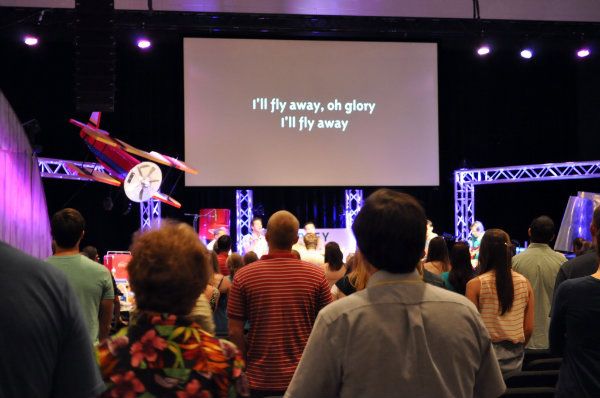 Slowly, my husband's heart softened to the idea.
Then the perfect solution presented itself,
we decided that we would start going
go to church just to enjoy to the music and
then sneak out the back before the sermon starts
and the boys get antsy.
So, last Sunday we got all dressed up
and did just that.
They had the place all fixed up for Vacation Bible School
so the boys thought that it was super awesome.
I can't explain how wonderful it felt
to have my family with me at church.
It doesn't have to be ideal,
we don't have to stay the entire time.
We don't have to present ourselves
as the perfect family
with kids that sit up straight and listen the whole time.
It's okay to stay just as long as we need to.
Simply hearing the music was good for my soul.
Watching the boys shake hands with the people around them,
I felt a sense of fellowship and community.
Reaching over to grab my husband's hand
while we sang the songs
made my spirit sour.
God heard my steady and quiet prayer.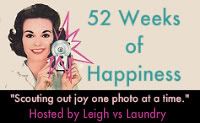 Want to join me in my quest
to scout out happiness for a whole year?
Simply post a photo of something that
makes you wildly happy and tell us all about it.
Then, steal my button and include it in your post.
Don't forget to link up to Mr. Linky.