So, there is this super swanky pool in our area
that costs a hundred million gagillion dollars to join.
It's just so awesome with 4 pools and waterslides.

Well, they offered a Groupon deal
to join for a really low price for the last half of summer
and we decided to join.

Some of our friends belong too
so we've been meeting up to play and have picnic lunches.
It's just so much fun!

Our membership started on Friday
and we have been swimming everyday since,
sometimes twice a day.

It has been so good for the boys.
Both of them have had tubes in their ears
so they had to wear earplugs and be super careful in the water.

Well, we got the okay from our doctor
that their tubes are out and they are free to play!

Griffin has always been scared to go underwater
and it has gotten in the way of him learning how to swim.
Look who's going all the way under these days!

It's liberating!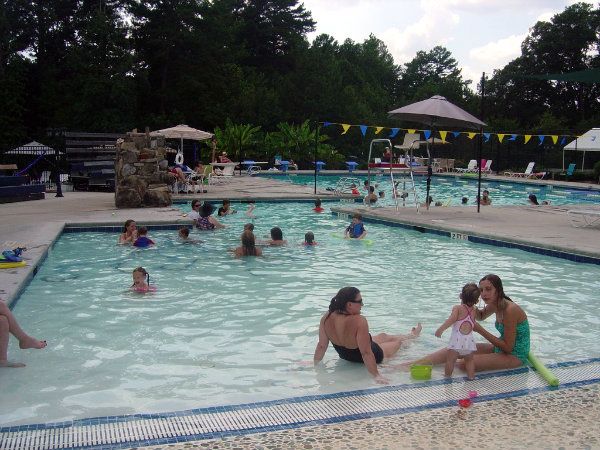 They have an awesome beach pool
that is perfect for lounging and keeping an eye
on two non-swimming kids at once.

The boys are taking swimming lessons
next week and I predict that with their tubes out
that they will both be swimming like little fishies in no time.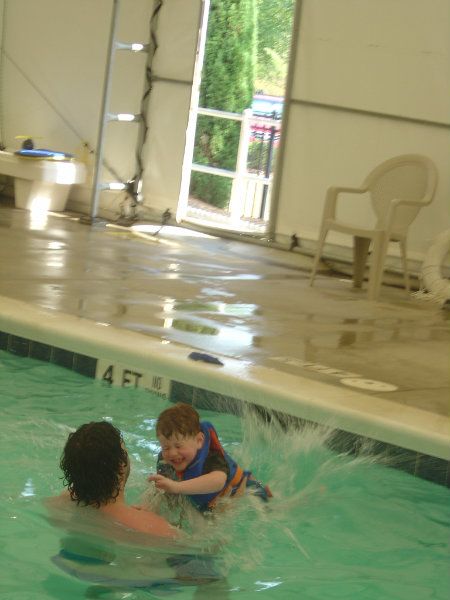 The best part is the time spent as a family
splashing, jumping, and laughing.
There is nothing better than taking a
huge leap into daddy's arms.
Now, it really feels like summer!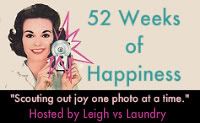 Want to join me in my quest
to scout out happiness for a whole year?
Simply post a photo of something that
makes you wildly happy and tell us all about it.
Then, steal my button and include it in your post.
Don't forget to link up to Mr. Linky.