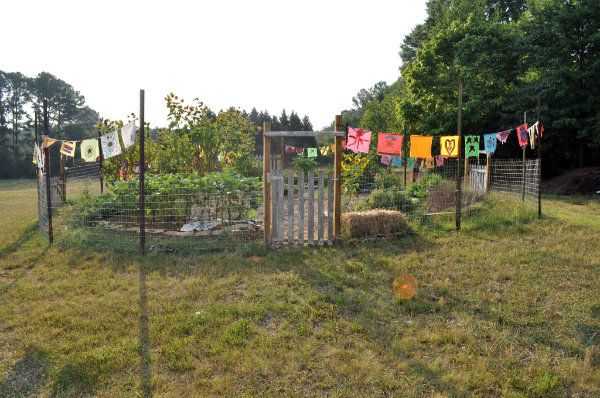 Griffin attends a Montessori school just up the road from us.
They have a beautiful class garden right next to their classroom
that we pass whenever we drive home from anywhere in our little town.
It is just about the most cheerful garden I have ever seen.
The children had a huge hand in tending it last school year.
When we pass by it, Griffin always points out
that he helped rake and prepare the soil for planting.
We often see his teacher gardening when we drive by.
I just love that she is taking time
from her summer break
to give the plants and flowers some love.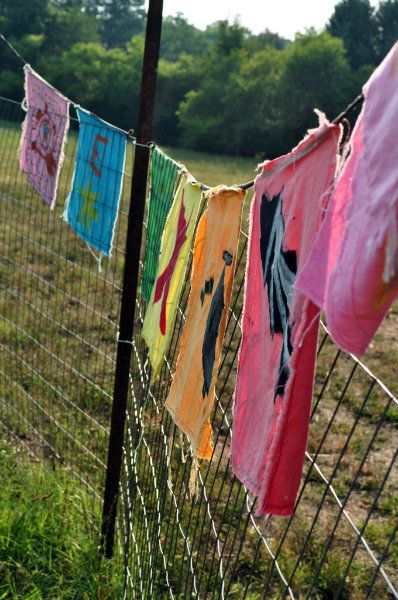 The flags that line the fence were hand painted by the students
and seem to watch over the garden while the kids are away.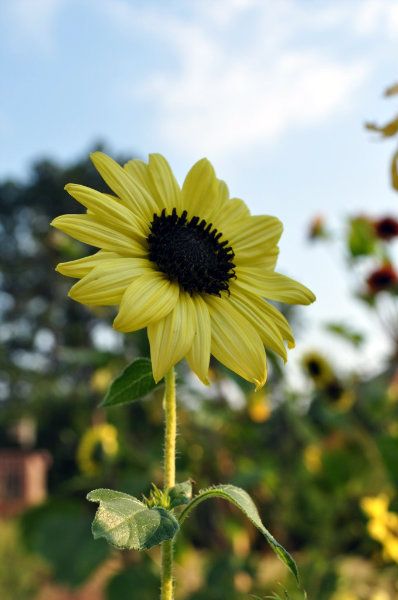 Even the flowers look proud.
I like to think that if his teacher's attention
can help plants flourish so beautifully,
that the students in her class must bloom as well.
It makes me happy to know that in
just a few short weeks
my children will be at their school,
tending to their class gardens.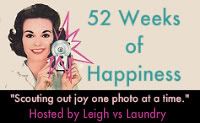 Want to join me in my quest
to scout out happiness for a whole year?
Simply post a photo of something that
makes you wildly happy and tell us all about it.
Then, steal my button and include it in your post.
Don't forget to link up to Mr. Linky.