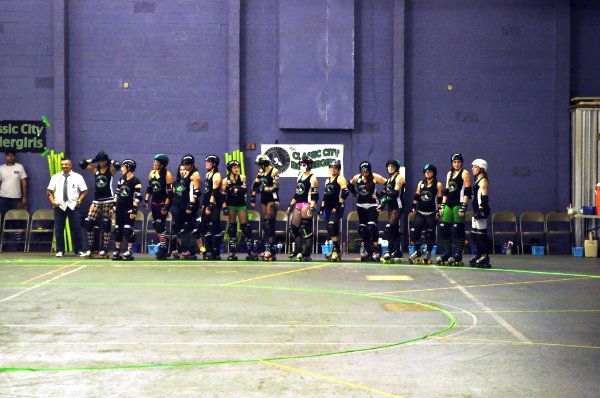 I know that my dad loves me because
he paid for me to go to the roller derby.
My friends and I had a night on the town
and went to cheer on The Classic City Roller Girls.

It was SO much fun!
The action was awesome and
the crowd was rowdy.

We screamed, yelled, rang cowbells,
wished we were tough enough to be roller girls,
and spent much of the jams trying to come up
with our fictional roller derby names.

Mine is "Grizz-leigh Smash-ems".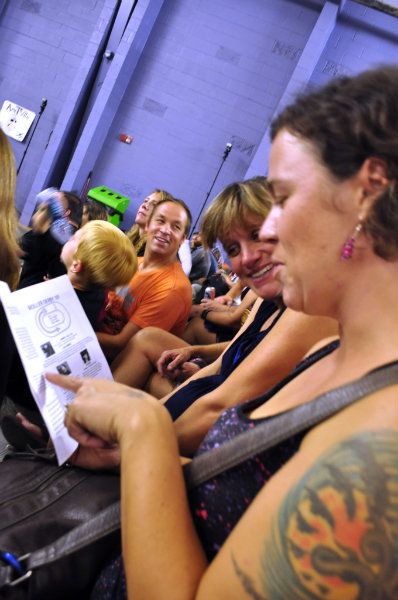 Of course, we were such moms about the whole thing
and were constantly looking up the rules of the game in our programs.

It was so funny to see all of us with our noses
buried in the books and trying to understand
just exactly what was going on.

We never really figured it out.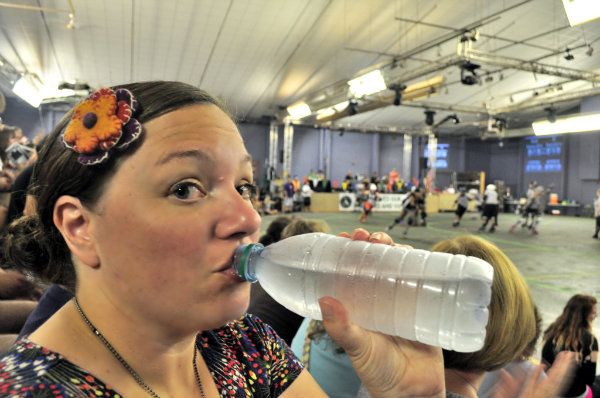 After screaming my head off,
it sure was nice to drink a bottle of cold water
to sooth my tired throat.
I was grateful that I could just walk
right on over to the bar and buy a drink.
Especially when I know that
that 780 million people
lack access to an improved water source;
approximately one in nine people.
Today is Day 6 of my 10 Day Blogging Challenge
with Water.org and a whole team of fellow bloggers
who are trying to raise $2,500 -- enough money to bring clean,
safe drinking water to 100 people.
Only $25 brings one person water for life.
I'd love for you to join me.

Here's how you can help...

Click here to donate to my fundraiser,
click here to start your own fundraiser,
or learn more about the water crisis.