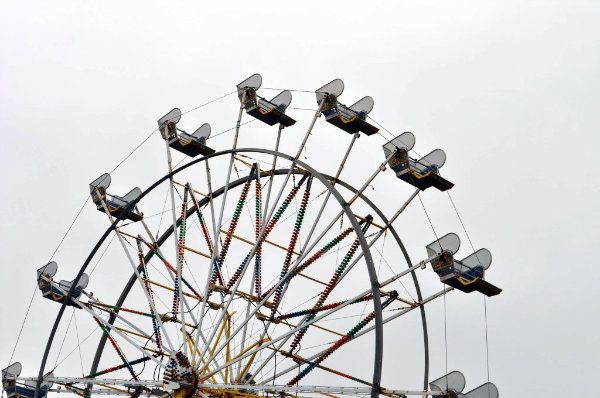 What better way to brighten up a dreary day
than with a trip to a carnival?
We took the boys to their very first parking lot carnival.

I grew up going to carnivals just like this
but was reluctant to take my kids
because we all know that the rides are just tossed up
and that some of the "carnies" smell like moonshine.

I mean that in the nicest way possible, of course.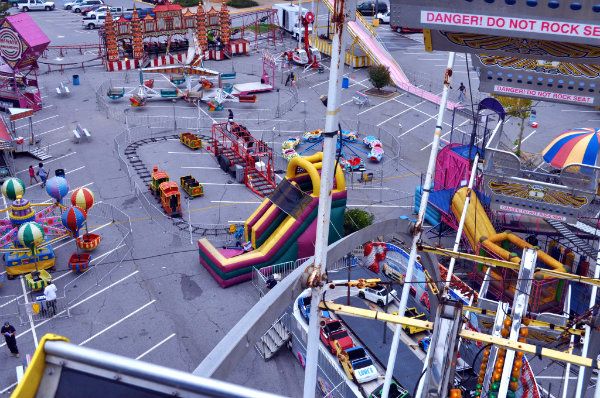 I decided to throw caution to the wind
and be wild and crazy
and let my boys enjoy the insanity of a dirty old carnival.
It was one of the best questionable decisions I've ever made.
The three of us climbed onto the Ferris Wheel
and as it lifted us high into the air
the boys squealed with delight!


At first I was freaking out about the whole thing
but then I let myself just enjoy
the sensory experience of being at the carnival.
The bright colors sort of sucked me in
to such a wonderful and fun world.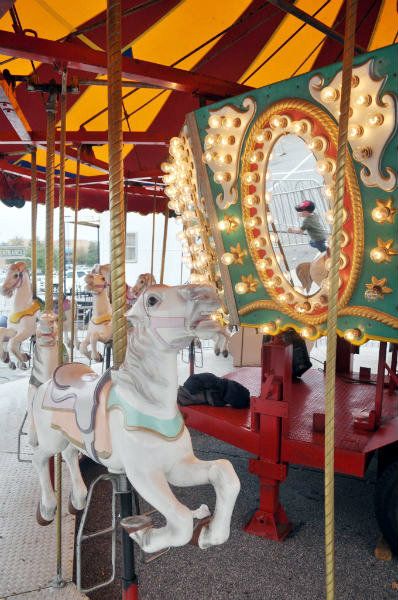 They had so much fun taking in all the sights and sounds.
I just love the loud Merry Go Round music that
blasts over the whole carnival.
I relished in watching the kids run
as fast as they could from ride to ride.
Sometimes a mom just has to ignore the fact
that some rides are patched up with duct tape
and look at the joy on their kids faces instead.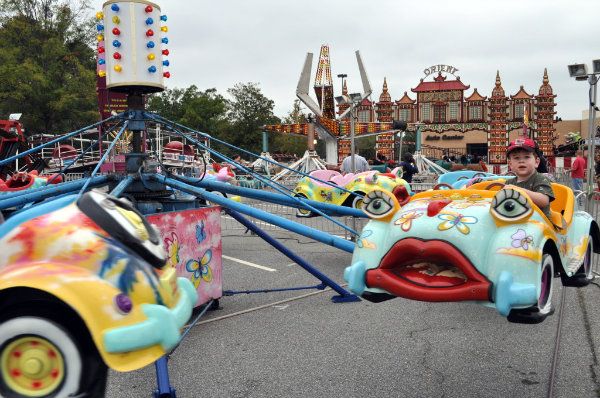 My little guys felt so free and happy.
I could see a new love affair was forming
with being spun in circles and lifted up and down
at fast speeds while mama watched on.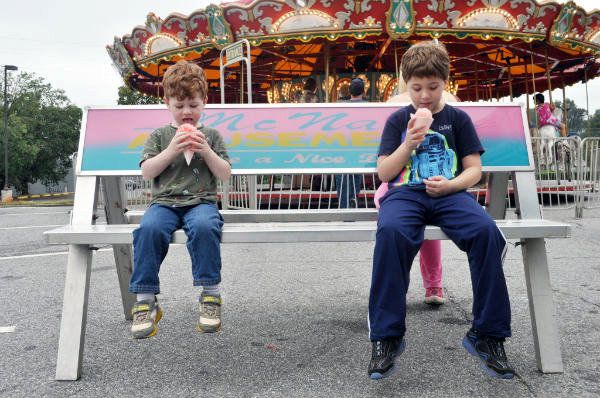 They had their very first carnival snow cone
and it was such a sweet taste of childhood.

It was a fantastic and wonderful afternoon.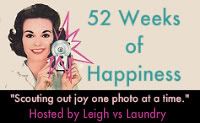 Want to join me in my quest
to scout out happiness for a whole year?
Simply post a photo of something that
makes you wildly happy and tell us all about it.
Then, steal my button and include it in your post.
Don't forget to link up to Mr. Linky.