Roger and I went on a date the other night.
We ate at our favorite local Italian joint up the road from us.
Empty wine bottles line the walls
with notes scribbled from past costumers.
We love reading all the messages left
from strangers telling us about
the wonderful nights
that unfolded in our booth.
We had one of those amazing meals that lasts for hours.
Where your senses are peaked
and the conversation is easy and comfortable.

Sipping on cocktails and talking about our lives together.
We toasted to happiness, family, our future.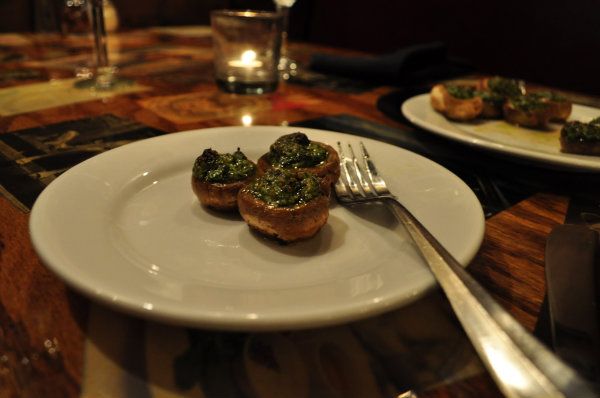 It was almost as if we were in a cave of sorts,
where the candle swayed
ever so slightly in our direction.
Where every single bite of food was delicious
and we took our time to savor the meal
while my husband teased me
about stopping to take a photo between bites.

We laughed and flirted
and found ourselves playing footsie under the table.
By the time dessert arrived,
my head was spinning a bit
maybe it was from the cocktails
or it could have been the food.
Really, I think it was from
having one of those romantic nights
that makes you remember why you married
your beloved in the first place.