I had lunch with a friend yesterday
and we decided to meet up at a local place
have been gushing about.
I decided to give it a shot
and I'm so glad that I did.
They have an awesome patio
and it was such a beautiful sunny day
to sit beneath a big red umbrella
and chat with a good friend.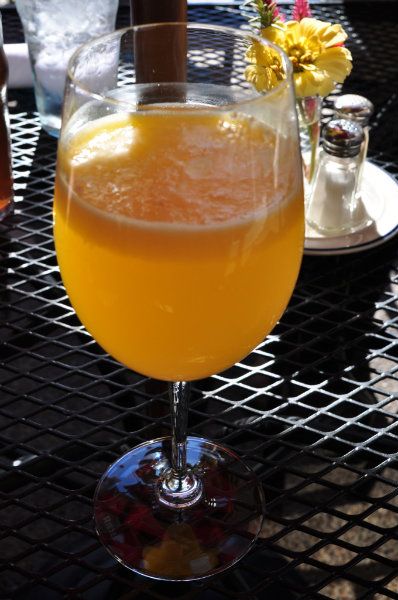 I decided to live life on the edge and order a Mimosa.
Who was that relaxed woman, sitting outside without children,
and drinking a champagne drink at 11:30 in the morning?
Me, that's who. I know, I'm just so crazy.
The drink was yummy, by the way.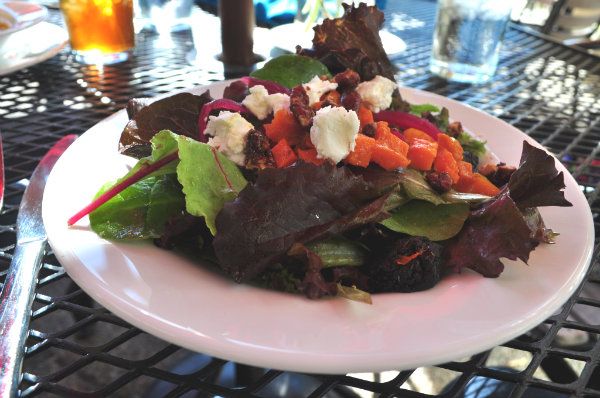 The waitress was very accomidating
about my gluten nonsense and
suggested that I order the Fall Fig Salad.
Mixed greens, dried figs, roasted fall squash,
pickled red onions, goat cheese, candied pecan vinaigrette...
be still my beating heart.
It was sooooooooo yummy!
So, I can honestly send some local love to Heirloom Cafe.