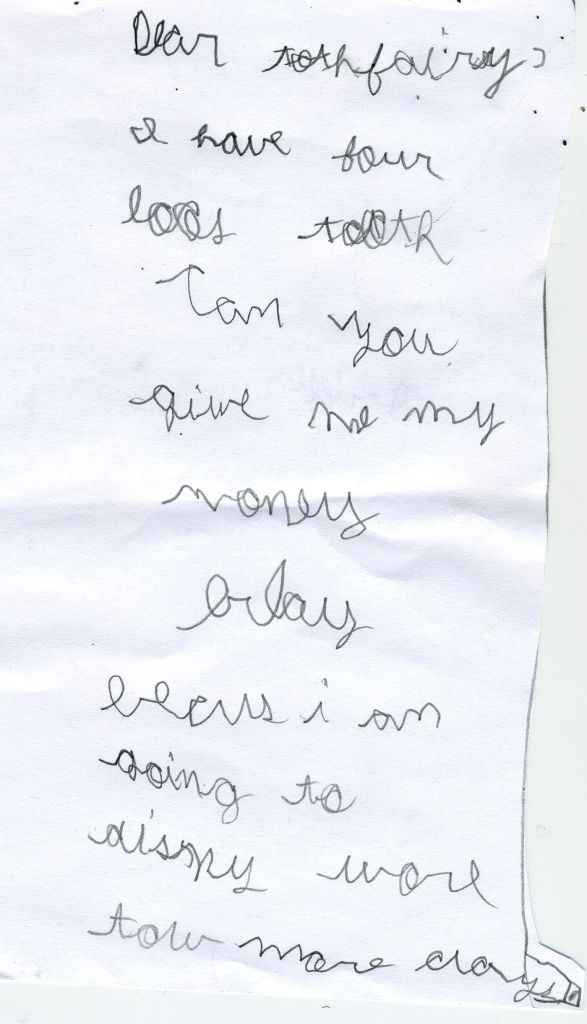 I love those moments when one of my kids
does something so adorable that my head
almost pops off my neck from all the uncontrollable cuteness.
The other day Griffin requested a pencil and paper
because he had concocted a plan to
get his hands on extra spending money for him to spend at Disney World.
His big plan?
To get an advance from the tooth fairy, of course
In case you can't read his
sweet 7-year-old chicken scratch handwriting
here is a translation...
"Dear toothfairy,
I have four loose teeth.
Can you give me my money early
because I am going to Disney World
in two more days."
Cutest. Thing. Ever.
Even more prescious
was the conversation that followed.
G: How will the toothfairy know that
the note is under my pillow?
Does she only get the alert
when a tooth falls out?
Me: Her message with our address
gets activated when teeth OR notes
are slipped under a kid's pillow.
G: Oh, that makes sense.