You all know by now that I am addicted
to decorating my fireplace mantel for the holidays.
I decided to use pieces this year that we have an
emotional connection with and things
that we are thankful for.
Like my grandma's carnival glass that I inhereited.
She spent a lifetime collecting the feminine bowls
and it's such an honor for me to now display them in my home.
Or glittery pumpkins.
I've had them forever
and they only cost $1.99 for the whole bunch.
Who isn't thankful for cheap yet fancy decorations?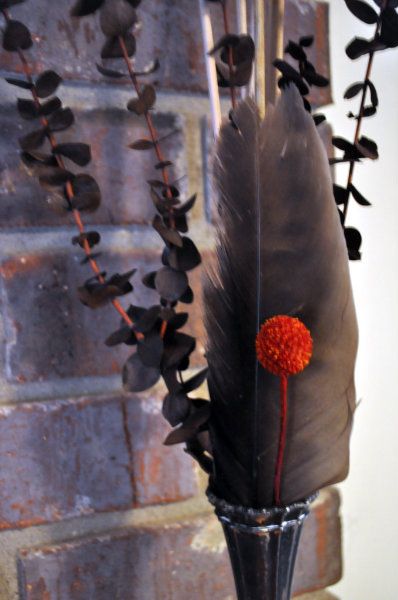 I made floral bouquets of fall leaves
and tucked a turkey feather that the children
found at Granddad's plantation
and also a little red bulb that I dried and saved
from a special bunch of flowers that Roger gave me once.
I love how earthy they look.
So, I made this very snazzy banner
and I considered doing a tutorial on here for it.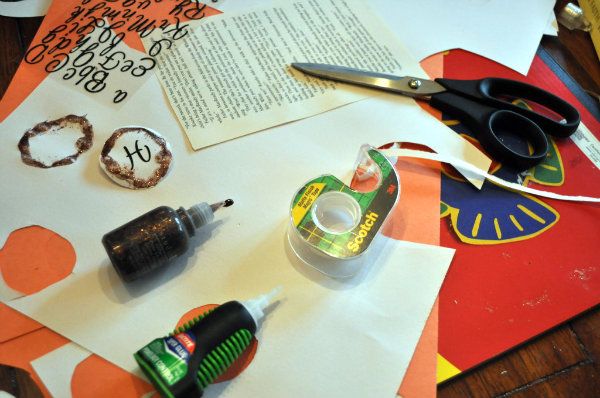 The truth is that when I do a project,
I make a total mess,
get impatient, abandon the directions,
make 100 mistakes, start over,
and somehow manage to throw it all together.
How about I just send you to
my friend Alli's tutorial
link
instead?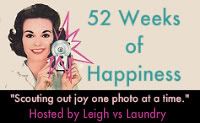 Want to join me in my quest
to scout out happiness for a whole year?
Simply post a photo of something that
makes you wildly happy and tell us all about it.
Then, steal my button and include it in your post.
Don't forget to link up to Mr. Linky.