I've gone crazy decorating the homestead
for the holidays.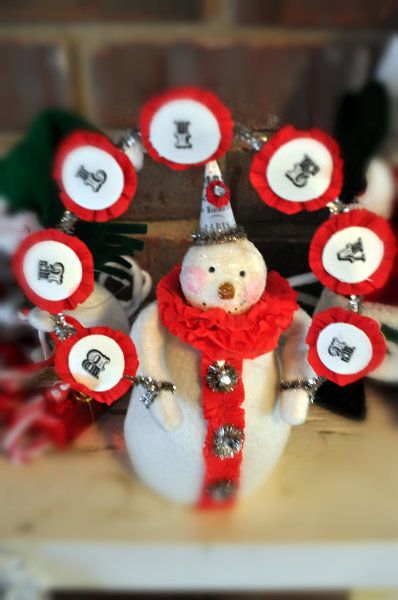 No area in my house is safe
from being covered in merriment.
With stuff like a fuzzy snowman
that my mom saw at the store
and just couldn't resist bringing to me as a gift.
Thanks, mama!
I lurve it.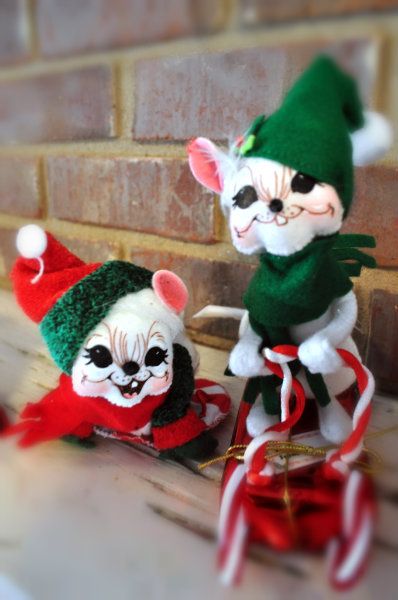 Or mischievous little mice that look
like they could throw a snowball in
your face at any given moment.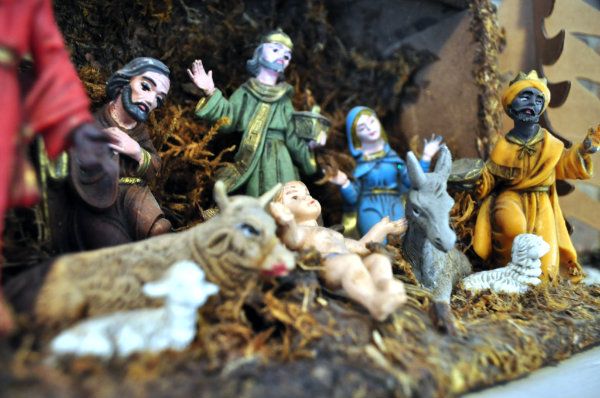 This was my Mother-in-law's nativity
from when Roger was a child.
She passed it down to us because
Roger used to badger her about putting it out for a decoration year round
then sit and stare lovingly at baby Jesus whenever
Christmas rolled around and she put it on the shelf.
He loves this ol' thing and now I do too.
My most special ornament from when Griffin
was a wee baby and look innocent and sweet.
Or a dreamy girl making a wish on the moon.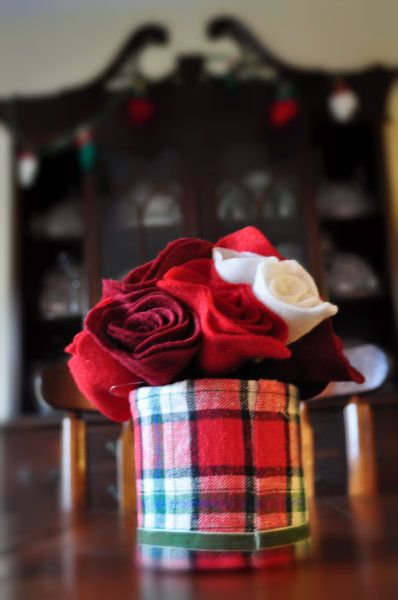 I just adore these felt roses.
They make my dining room table look super fancy.
My place looks like it got shot with a glitter cannon
and I wouldn't have it any other way.