We celebrated my niece's 10th birthday with
a medieval party.
It was the best party ever!
Her house was transformed to a medieval village.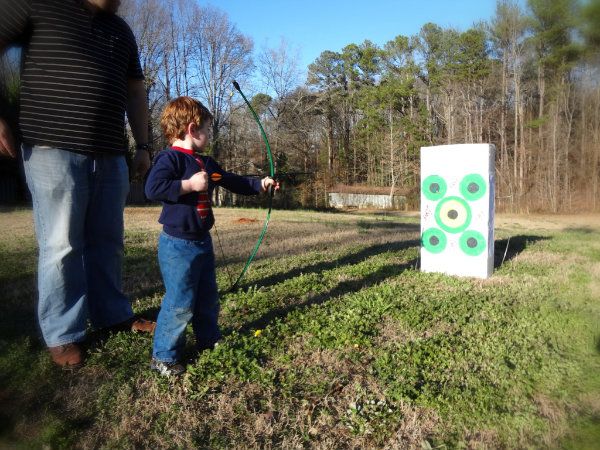 Of course, there had to be games of skill.
Koen just got his first real bow and was thrilled to try it out.
They even made a home made catapult
that flung "cannonballs" across the yard.
That thing kept Koen entertained for hours.
Of course, there were epic sword battles between cousins.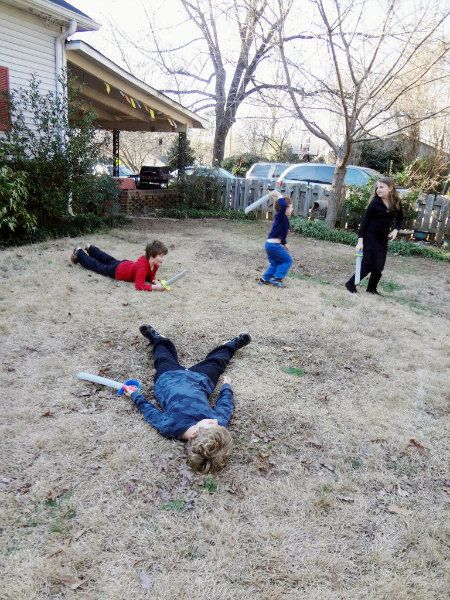 Only the strong survived.