Easter was so much fun.
After church, we all gathered at my
parents' house to eat lunch.
My mom always sets a sweet table.
It makes the occasion seem so fancy and fun.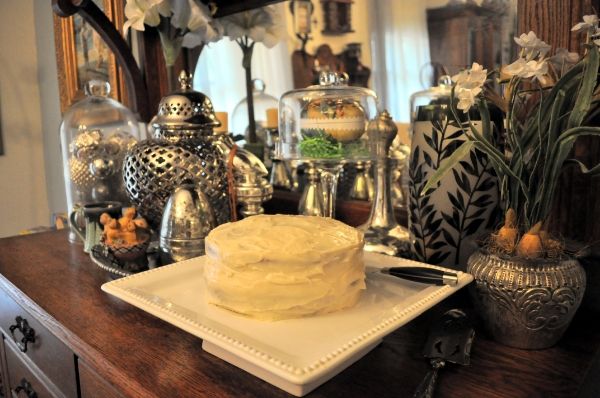 She even made gluten free/soy free cake!
It was ssssooooo yummy!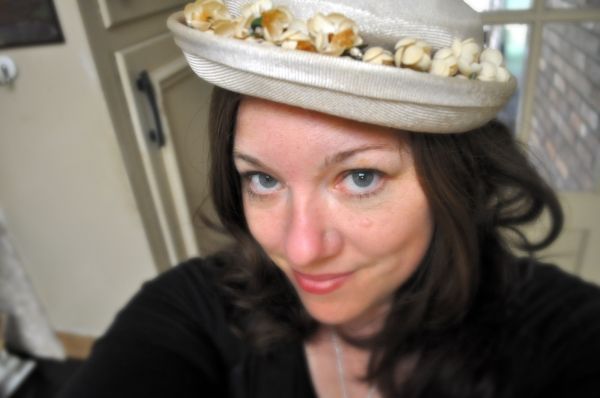 This awesome hat was waiting for me.
I perched it on my head and wore it during lunch
and felt pretty snazzy.
My mom got it at the flea market for me.
I'm pretty sure that it's vintage.
It sort of smelled like soup.
Of course,
the boys opened Easter baskets
and had an Easter egg hunt
but I was too busy enjoying the moment
and forgot to take pictures.
It happens to the best of us.
Instead, I'll share a picture
of a walking chicken
that poops gum.