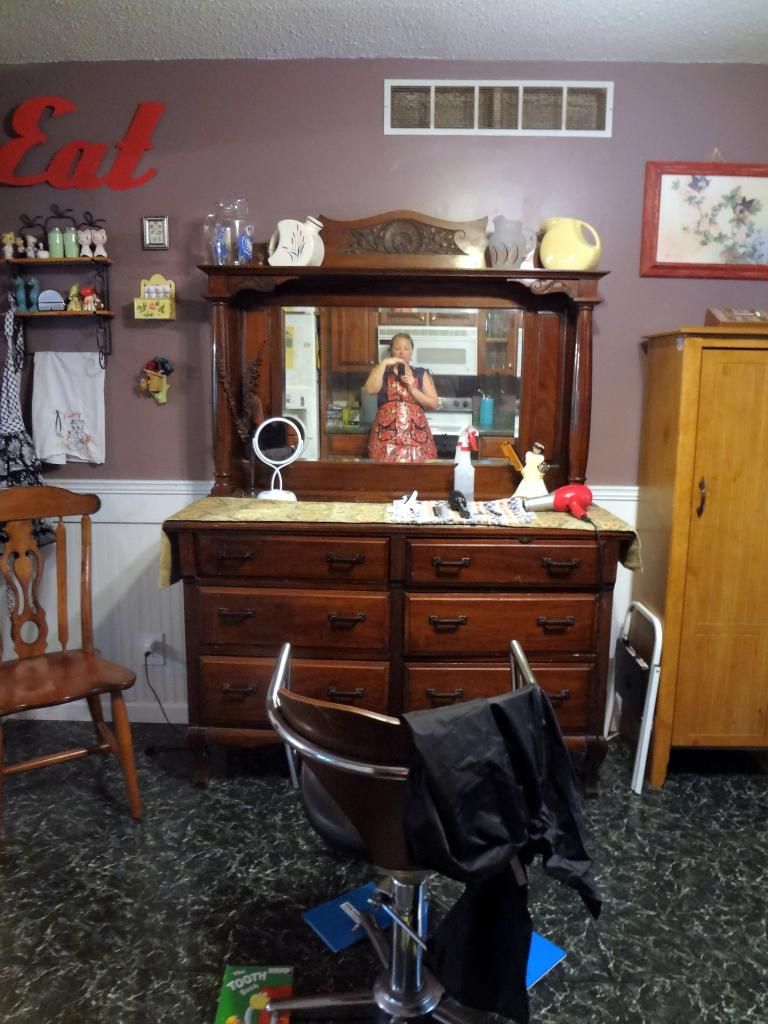 I've finally put the finishing touches
on The Kitchen Salon,
you know, the little space where I
cut hair from time to time.

It's such a fun place
that I just have to share the details with you.

I'd like to first draw your attention
to the fact that
the retro haircutting chair
is standing on Dr. Suess books.

My dad bought the chair at the flea market
and it has no risers on the bottom
so I use books to keep if from wobbling.

Prett-y Class-y if you ask me.


I just adore this sweet girl that serves
as my Barbicide jar
and hold my combs and stuff.
Who wants a boring old jar?
I love her!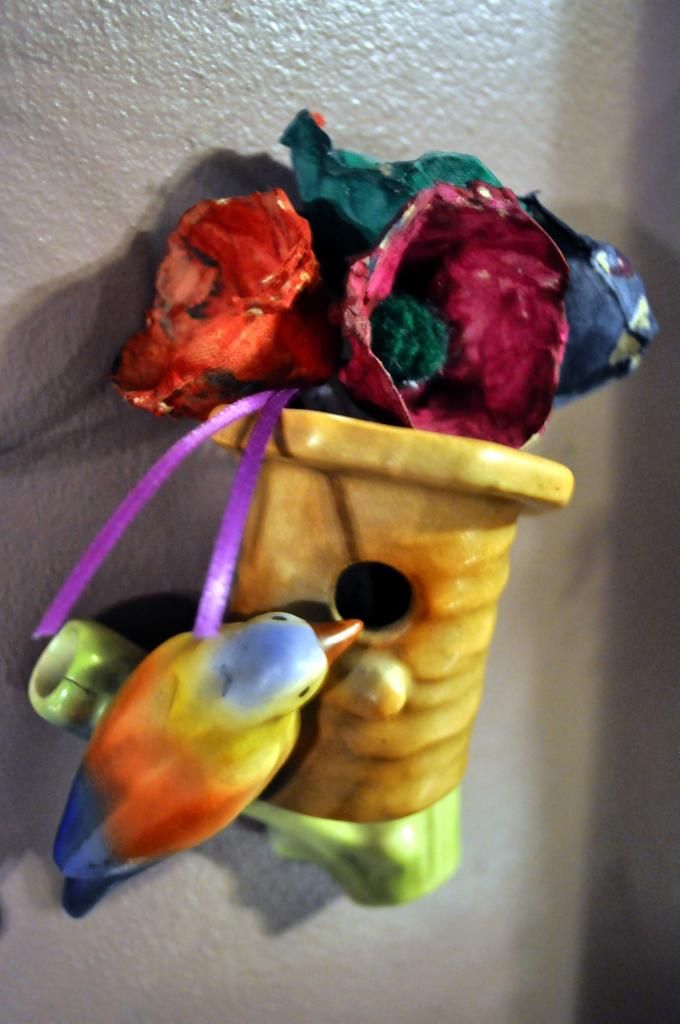 My bird wall vase serves
as a home for the
egg carton flowers that Koen
made for me for Mother's Day.
Perfection!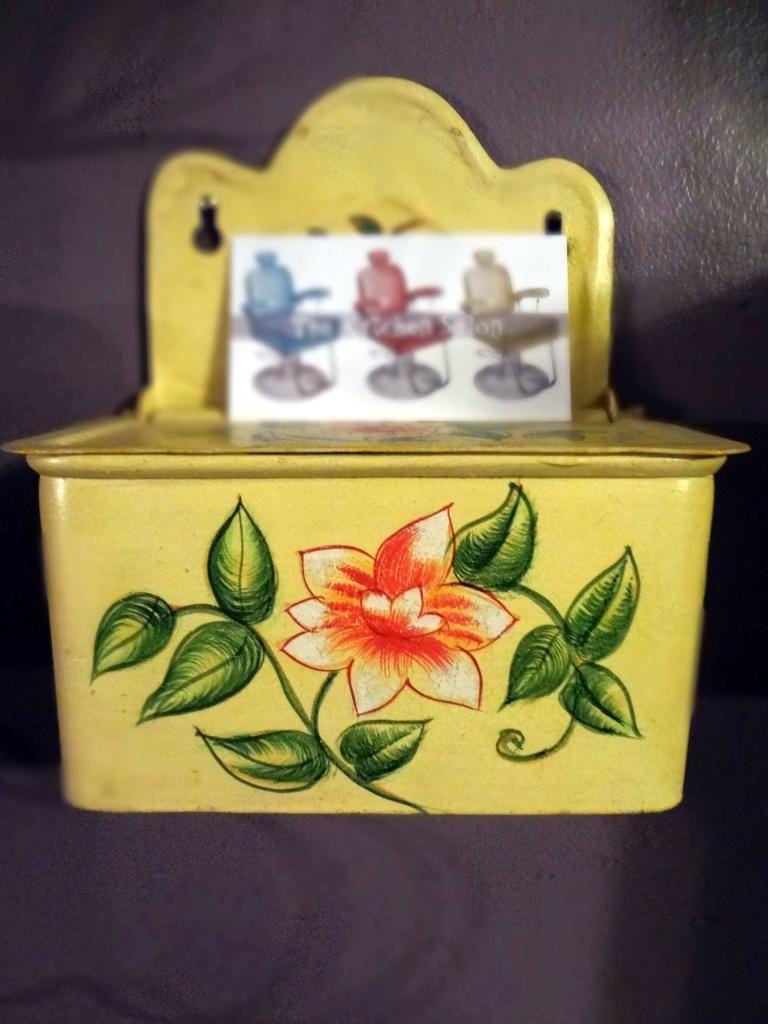 I snatched my husband's vintage recipe card
wall hang thingy
and it now holds my business cards.
I love that I married a man
that owns stuff like this.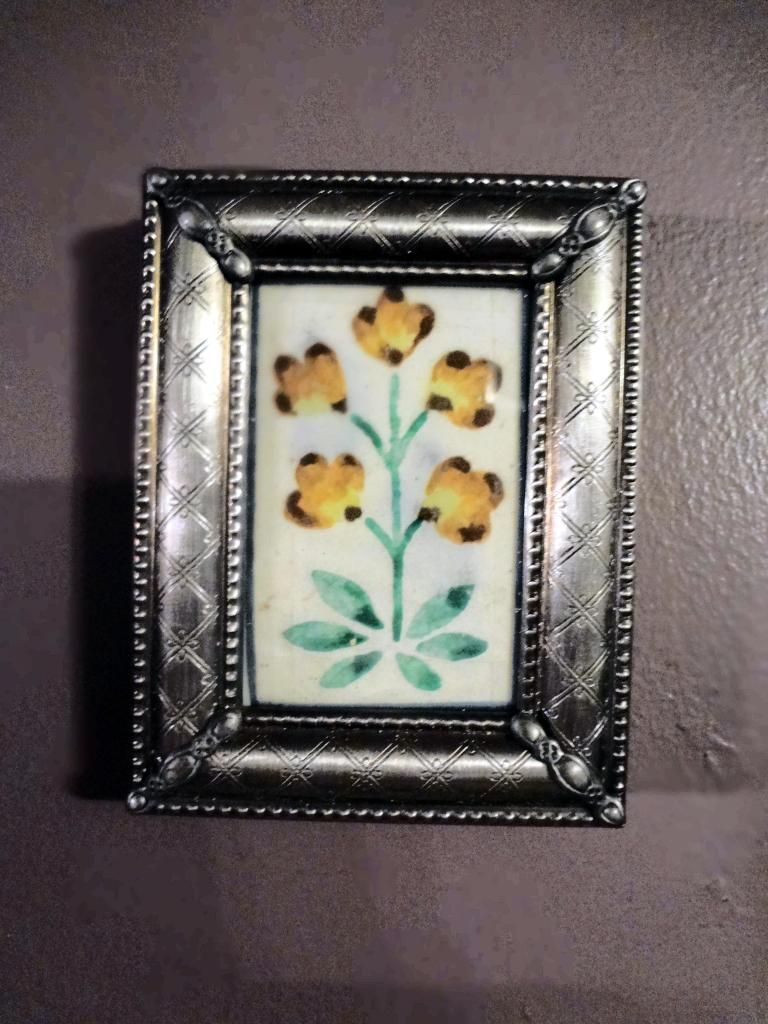 This little fancy framed flower makes
me feel all warm and fuzzy inside.
It's a swatch of the wallpaper
that was in the kitchen of my childhood home.
I discovered that I had
saved it in an old journal
and decided to frame it and keep it close.
I love being reminded of home.
My beloved retro salt and pepper shaker collection
hangs out in the kitchen too.
It cracks me up that the chef
looks like she's shocked
that the little Hispanic couple are kissing.
So, thank you for allowing
me to give you a tour of The Kitchen Salon.
I hope that you enjoyed it.