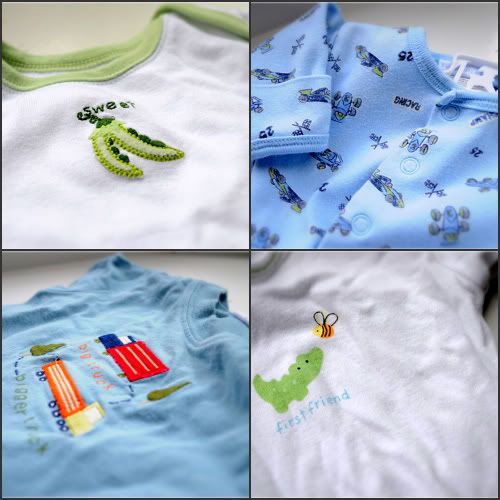 A good friend of mine is having a baby boy next month. I decided to give her all of the boys' clothes. It was bitter sweet to go through the boxes of tiny jammies and onesies. I got a bit sentimental as I said goodbye to each tiny piece that I have been saving for so many years. Both of my boys wore these clothes and they hold so many sweet memories of those first days together. I left the boys with my husband for a bit and closed the door to sort through the clothes in privacy. I touched them all and took a moment to remember my baby boys in them. Then, I lovingly folded them up and placed them in a box to hand over to my dear friend who is just starting her journey into Motherhood.
We are hitting some milestones soon. Koen is almost a year old and he is quickly transforming into a toddler before my eyes. My last baby won't be a baby much longer. I can't hold onto his baby-ness forever and I can't let go of his first year with sadness.
I hope to always look forward with excitement as he reaches each milestone. Really, giving these clothes away is a milestone for me. I am moving forward with my son. He needs me too.
So, bye bye baby clothes...I'll miss your sweetness.
Please tell me that I'm not the only
woman that could make out with baby clothes!
Scroll on down to find out the winner of Freakshow Friday.