He loves trees of all kinds but in particular, he loves Japanese Maples. He loves them so much in fact, that he gives them away to strangers in our small town. He picks a route that he drives often and will take Japanese Maples to various houses along the way. He even helps these strangers plant them in their yard. All so that when he drives to go workout or to the grocery store, he can see beautiful trees along the way. Sometimes, I try to scout out trees that my dad has given as gifts as I drive around neighborhoods in my town. I'll say "Dad, did you plant a tree in Five points?" Nine times out of ten, he has.
I love this about him.

His birthday is coming up and he told me that all he wants me to give him as a gift is a photograph of something that I love. So, I went through his garden gate and took some photos of his beloved trees. The Maples don't have leaves yet but some of his Bonsai Trees have blossoms on them.
I just had to share them with you.
I think that the love that he puts
into these trees translates in these photos.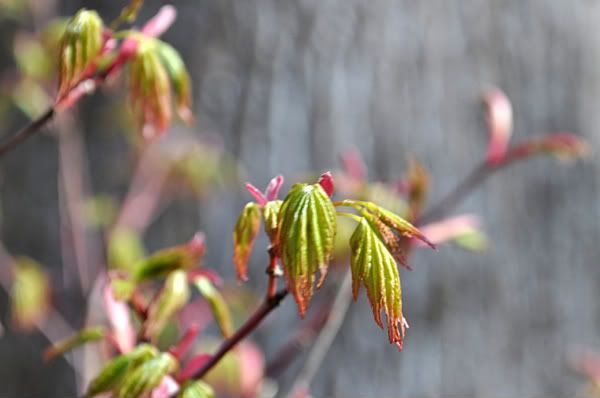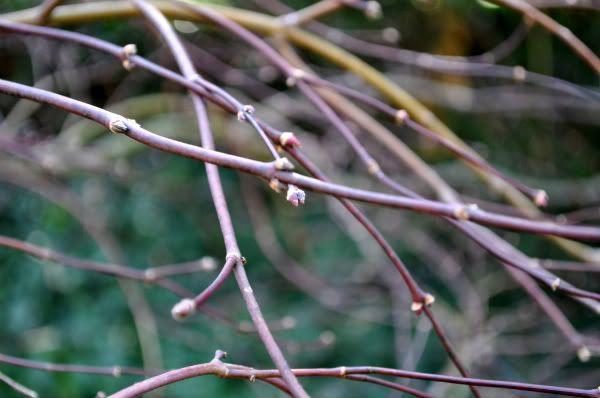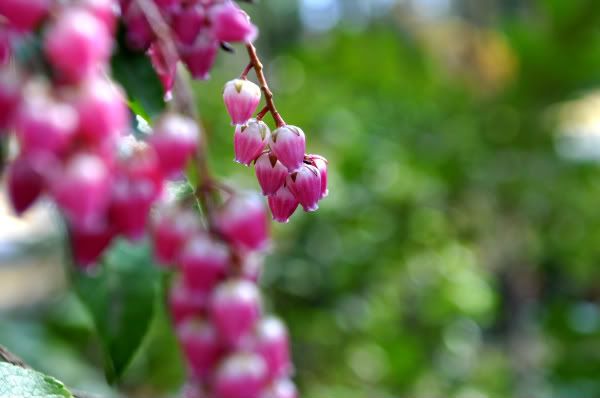 I just adore my father's garden.