Griffin goes to a Montessori school and will have the same teacher for three years. So...for three years in a row, I get to attend a Mother's Day Tea Party hosted by The Green Room. This little party gets all of the Moms crying like Niagra Falls.

There are songs about how sweet we are and little speeches about how much they love us. That is when we start to pass the box of Kleenex around. Then, there is a slideshow with photos of the children and adorable quotes that the kids say about their moms.

Griffin's prompt was; "I love my mom because..."
His answer this year was "because she takes care of me and keeps me healthy."
Which was so much better then last year when he said
"Because she buys me toys."

So, I cried my eyeballs out at from all of the sweetness around me.
I thought that I heard a couple of ladies snort
they were crying so hard.

It really was such an adorable little party.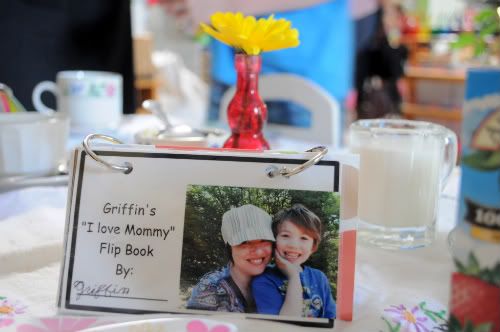 The table is always set up to look so cheerful.

Some of the Dads volunteer to strap on aprons and serve us.

Not my husband though...he had a deadline at work.
It's fun to check out all of the other lady's husbands
and boss them around a little bit.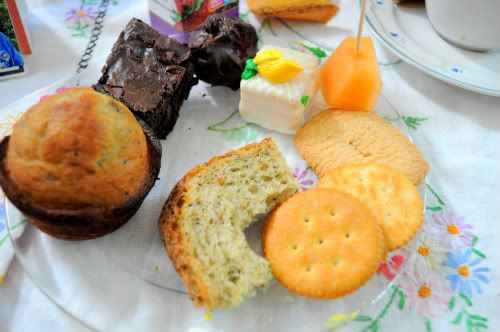 My plate was never empty because Griffin would run off
and come back with more food for me.
I kept sending him out to get me
more of those petit fours.
Don't tell the teacher but I ate six of them.
Then Griffin came shuffling over with a present he had made
and when he opened it for me...I cried like a baby.
What's not to love about a little blue heart?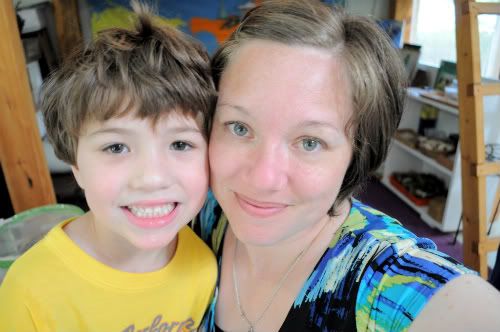 It was a good day!
Even though I cried all of my make up off.



Scroll on down to see the winner of Freakshow Friday.