The assignment for
You Capture
this week
was to pick your best shot.
Okay...easy enough.
I escaped outside to enjoy an afternoon rain shower.
I just love the sound of raindrops falling
and had so much fun trying to capture them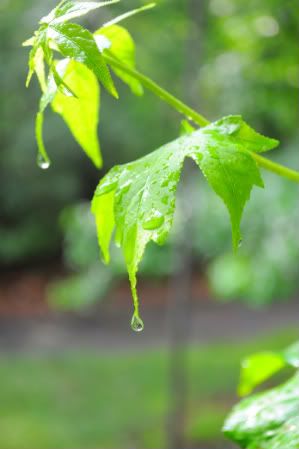 before they dripped to the ground.

If you are visiting from I Should be Folding Laundry
then I simply can't let you leave without telling you about...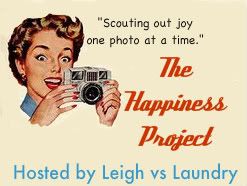 Every Tuesday I host
The Happiness Project.
If you want to jump on the bandwagon
simply post a photo of something that
makes you wildly happy.
Then, steal my button up there
and include it in your post.

I can't wait to see what makes YOU happy!