Stepping back onto the dance floor after 20 years.
I'm feeling very brave and taking a Lyrical Jazz class.
My body is so happy to be dancing again.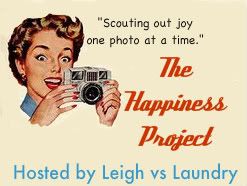 If you want to jump on the bandwagon
simply post a photo of something that
makes you wildly happy.
Then, steal my button up there
and include it in your post.
Please let me know if you decide to join in.