Taking a moment to visit the "fishies"
when we are grocery shopping.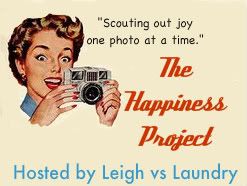 If you want to jump on the bandwagon
simply post a photo of something that
makes you wildly happy.
Then, steal my button up there
and include it in your post.
Please let me know if you decide to join in.