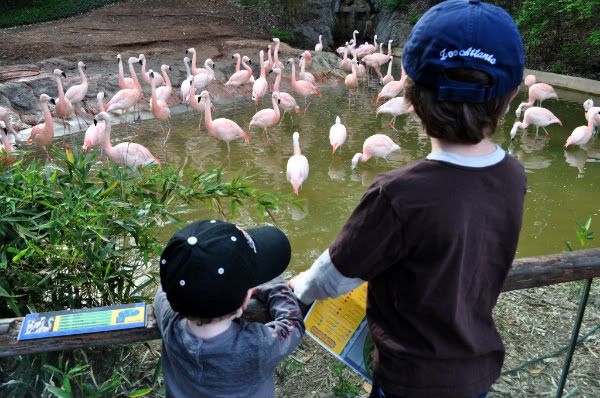 My mom and I packed the boys up and headed to the Atlanta Zoo
last week in celebration of Spring Break.
Roger took the morning off from work and met us there,
so we were all together on a weekday, which is rare.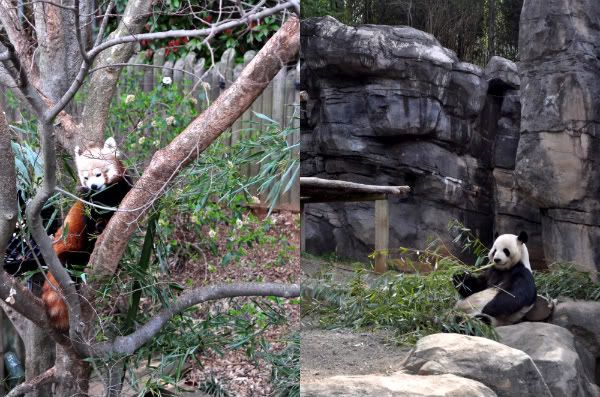 I have a compulsion to hug animals that could scratch my face off.
They look so cute and in need of some lovin'.

The animals that really did me in were the Pandas.
Look at that little Red Panda, it wants to be friends.
Oh...and thank God there was a barrier
between me and the Mama Panda
because I just wanted to curl up in her lap and suck my thumb.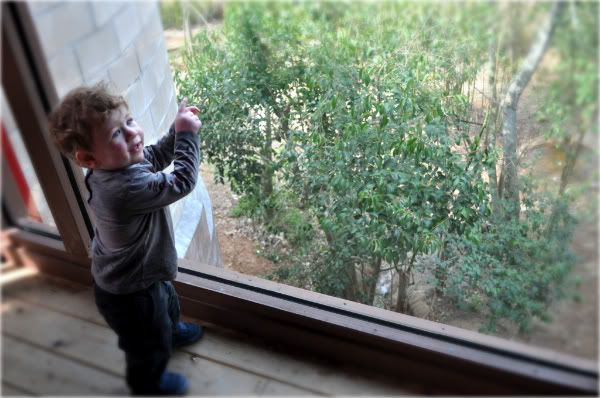 The best part was watching the children experience it all.
Koen was fascinated by every single animal
and wanted to linger and point and squeal.
It was almost like I was seeing it all
for the first time with him.
The world seems so much more delightful
when you see it through a child's eyes.
Griffin was too excited to stay still
and was running to the next habitat
before we were done with the first one.
It was the perfect way to spend a sunny day.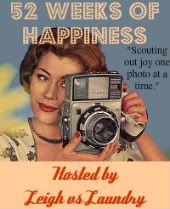 Want to join me in my quest
to scout out happiness for a whole year?
Simply post a photo of something that
makes you wildly happy and tell us all about it.
Then, steal my button and include it in your post.
Don't forget to link up to Mr. Linky.