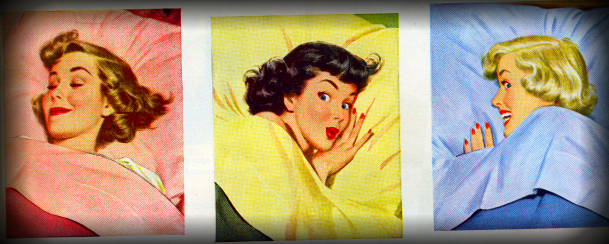 Dear Sleep,
I love you and I just can't seem to get enough of you, literally.
Without you I am a grumpy shell of a woman.
I get irritable and anxious
because I am so vulnerable in a world with little rest.
I know that my toddler is trying to come between us.
He wakes up at all hours of the night, calling me away from you.
I am pulled out of my bed, away from your loving embrace.
He wakes early in the morning and I can feel it...
I need more of you.
We can't let a teething child keep us apart.
(Damn those two year old molars.)
The last two nights that we have spent together have been amazing.
To spend eight uninterrupted hours together is like a dream.
The world is a better place after a night with you.
Colors are brighter,
food tastes better,
I find myself smiling,
and sighing a contented sigh.
I need another rendezvous with you.
Meet me tonight at 10:00 pm.
I'll bring the ear plugs and a lavender scented sleep mask.
All you need to bring is your sweet embrace.
Yours forever and ever,
Leigh