Griffin just completed his first season of soccer.
I am officially a soccer mom and I have to admit,
it's pretty awesome.
Griffin was so proud to put on a uniform
and play his little heart out.
Even though it was a challenging season for The Dragons.
They lost every game but the last one,
thank God they won the last one.
They were the underdogs, for sure.
It was actually kind of cute.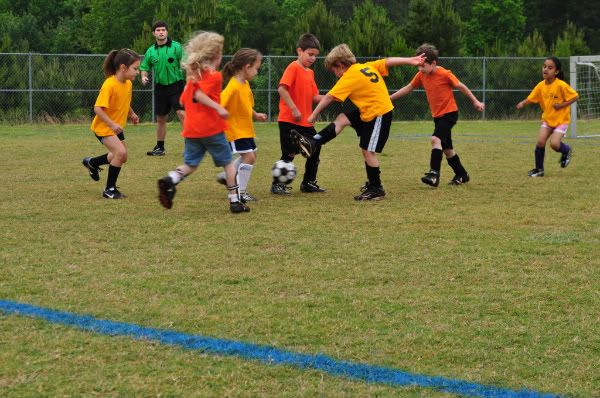 Let's be honest, half of the kids had no idea what they were doing.
One little girl on his team just stood there
and looked cute most of the time.
Other kids were afraid of the ball.
Sometimes they got distracted by a
spontaneous game of tag in the middle of the game.
No one cared though, they were just excited to run amok on the field.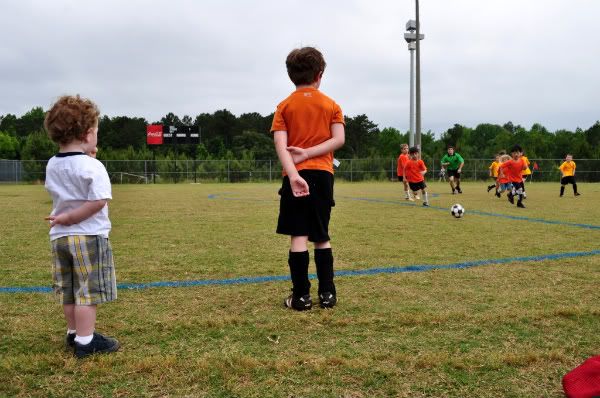 We really enjoyed spending our Saturday mornings as a family
watching Griffin play and cheering him on.
When Koen wasn't trying to rush into the game, he was right by Griffin's side,
wanting to be just like his big brother, the soccer playing king in his world.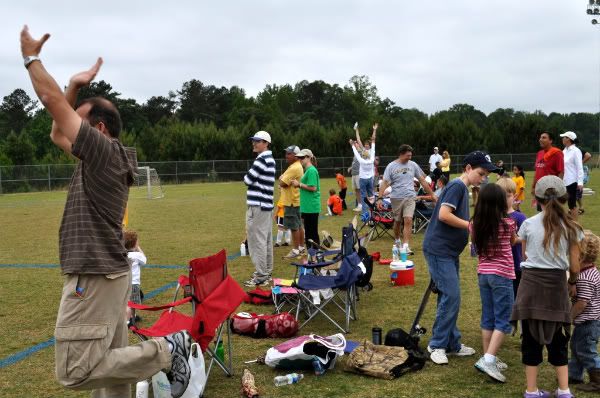 I totally turned into one of those cheering parents

that gathers on the sidelines.
I would shout "GO DRAGONS!" and suddenly find myself
screaming at the top of of my lungs.

It was all I could do not to grab the other moms
and organize a dance routine to perform at half time.
It was so much fun.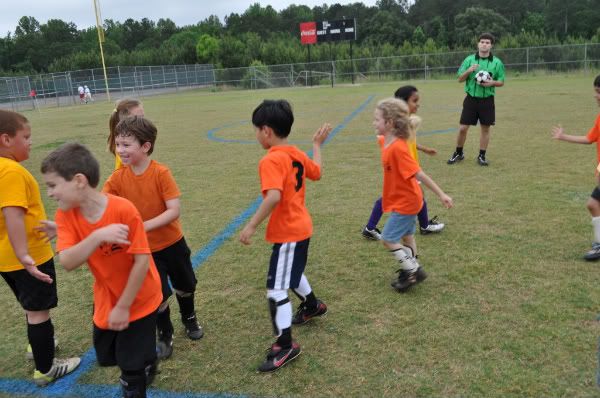 They somehow pulled it together at the very end and won 7 to 5.
Griffin was so proud to take a victorious walk
and say "good game" to the other team
and actually mean it.
I have a feeling that this was the first
of many soccer seasons to come.
I feel pretty good about being a soccer mom.
Now all I need is a minivan.