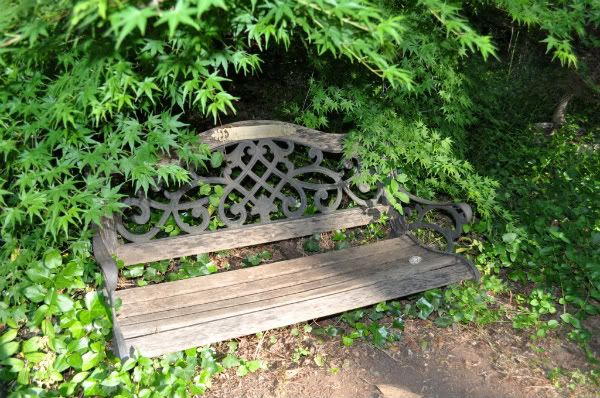 Many years ago, when we were newlyweds,
we gave my parents a bench as a thank you gift for our wedding.
They nestled it in their front yard
and my Dad has taken a moment to rest on it
almost everyday since.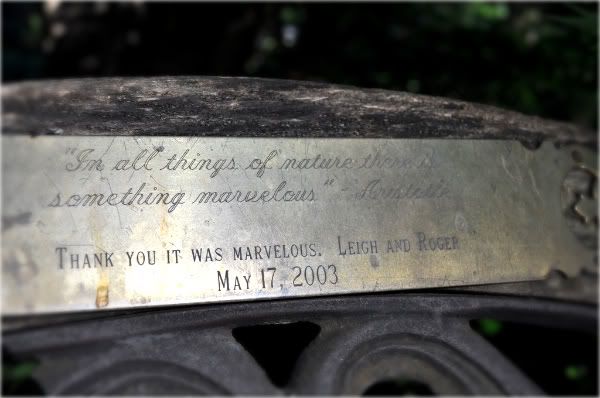 It's weathered and worn plaque sits lovingly on the back of the bench.
We were so grateful for their kindness in paying for our wedding.
This is a true memorial of our gratitude.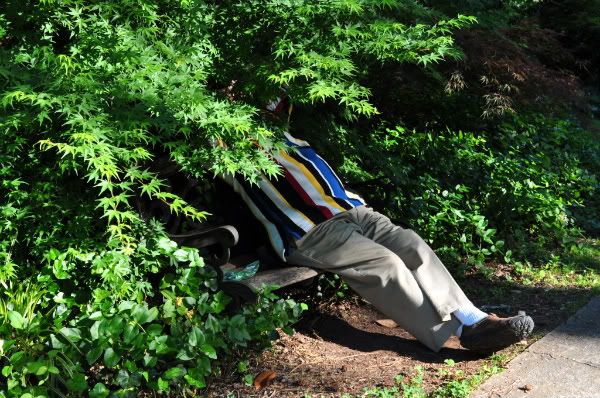 My father pruned the tree that surrounds it
and made himself a little hideout to sit
in the mornings and evenings
when the sunlight is the most beautiful.

You can almost always find him there kicking back
and if you don't know where to look,
he might go unnoticed.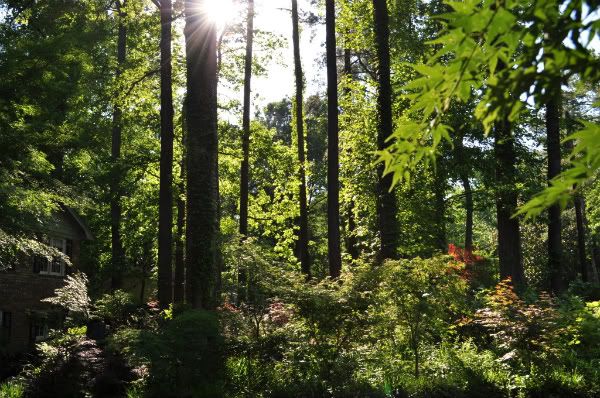 It's the perfect spot to observe the beauty of nature.
Chipmunks and squirrels will often parade around in front of him.
He has a front row seat to the show
that the animals unknowingly perform.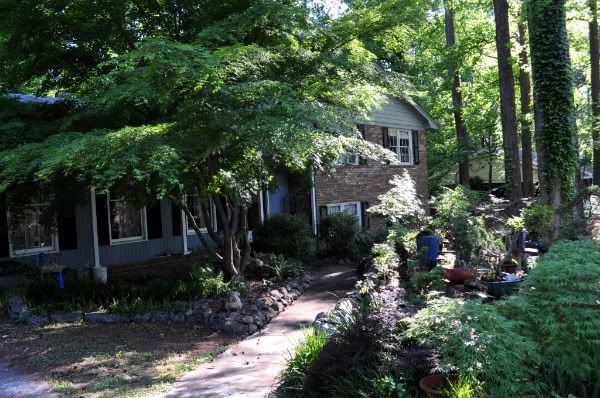 A leaf may swirl down in front of him,
almost showing off as it spirals down onto the driveway.
The birds seem to sing in harmony.
A cat bird chirps "meow" in the distance
and sounds like a kitten calling out.