Feeling loved on Mother's Day.
There is nothing sweeter than the smell
of a bouquet sitting on the dining room table.
Especially when it's for something
as special as Mama's Day.
We had quite a celebration this year.
I was totally spoiled and
got tons of gifties and special things.
Some highlights were...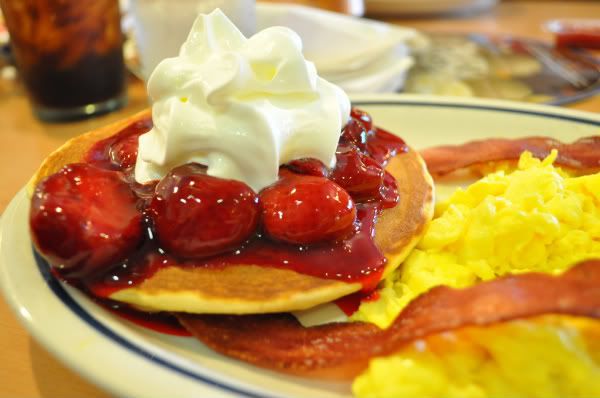 Taking a trip to IHOP with my parents and
eating pancakes topped with


strawberries and whipped cream.
The fact that my husband
took a trip to the antique store
and scored this fantastic retro snack set for me.

I'm already in the early stages
of planning a ladies' brunch
just so I can use these dishes.

By far my favorite moment
was waking up
from an afternoon nap
to hear Griffin stomping through the house
to give me a hand picked wildflower.
He smelled like a puppy dog
from playing outside
but had the most sincere look of love on his
grubby little face
as he handed it to me.
Being the only girl in my family
can make me feel like the only soul
in the house that takes the time to make special plans.

I must admit that I was a little worried
about what my boys would plan for Mother's Day
.
I envisioned a game of dodge ball or mud pies
but they totally came through.

I just love being a mama to smelly little boys.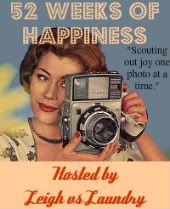 Want to join me in my quest
to scout out happiness for a whole year?
Simply post a photo of something that
makes you wildly happy and tell us all about it.
Then, steal my button and include it in your post.
Don't forget to link up to Mr. Linky.