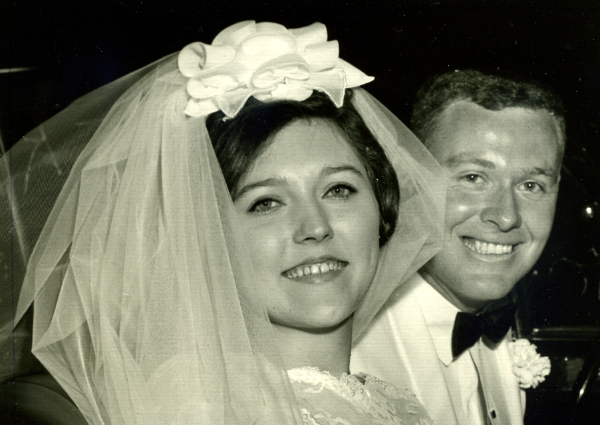 My parents recently celebrated
their 44 year wedding anniversary.
They were so young and sweet
on their wedding day.
My mom was only 16 years old when they met
and my dad was 19.
They went on a double blind date with another couple.
They each were to be set up with the other people
but sparks flew between them.
They were smitten with each other, right away.
So, they went to a church dance
as a first date and fell in love.

They've been together ever since.

Years later, after they had been married for 10 years,
my Dad asked my grandmother
what she had thought
about her 16 year old daughter
dating a 19 year old college boy.

Her reply was
"You had short hair,
you went to college,
and you had a job!"
That's a winner in my book too.
That is a very wonderfully happy thing!
Happy Anniversary Mom and Dad.

I've learned how to love
by watching how perfectly you two love each other!
Through thick and thin,
we can always count on y'all
to be together forever!
Thank you for that.