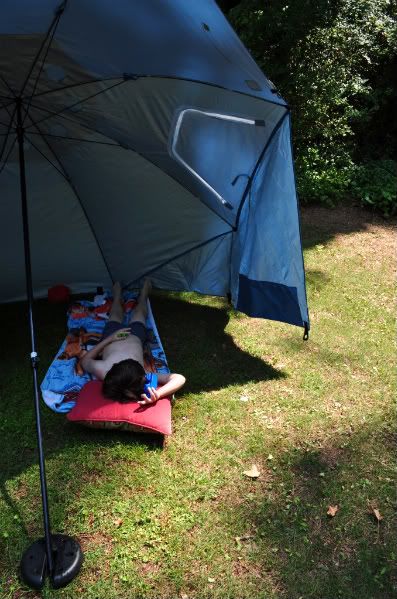 The lazy days of summer.
I remember so vividly
the feeling of summer
from my childhood.

With no place to be

and nothing special planned,

the days seemed so open and free.
I love watching my children

soak in that awesome feeling
as Griffin says
"Ah...this is the life."
at least once a day.

The backyard is the perfect place
to pull out the hose and have some
fun in the cold cold water
in the heat of the day.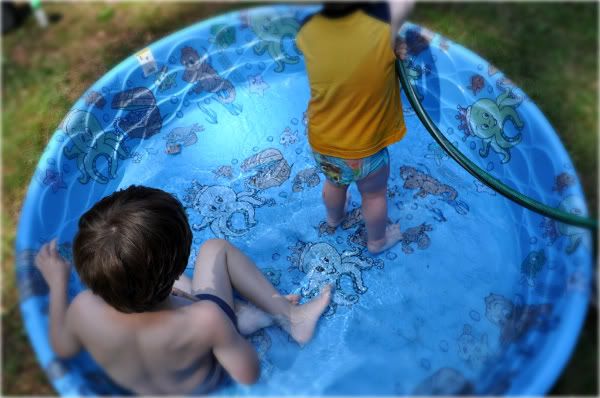 Particularly, Nana and Poppy's
backyard transforms so easily

into a water park and I think
that we will be found
there often,
floating the day away
.

How could so much fun be waiting
in the shade of
the
tall Pine trees
that stand proudly
in their yard?

Ah...the freedom
of Summer!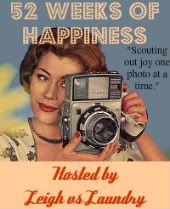 Want to join me in my quest
to scout out happiness for a whole year?
Simply post a photo of something that
makes you wildly happy and tell us all about it.
Then, steal my button and include it in your post.
Don't forget to link up to Mr. Linky.